Dementia in Malaysia – What Can You Do? Let Our Specialists Tell You
5
-min read
By the year 2030, Malaysia is estimated to have 560,000 dementia patients.
According to New Straits Times, this number is a noticeable increase from 2015, with 126,000 patients, and 2020 with 269,000 patients in the country. In 2050, this number is estimated to reach up to 825,000.
This news comes around the time that country's former prime minister, Tun Abdullah Ahmad Badawi, is suffering from dementia.
At the current rate, the percentage of people 65 and over is expected to double to 14% by 2044 (aged nation) and to 20% by 2056, designating Malaysia as a "super-aged" country.
The burning question remains: What does life look like for aging dementia patients in Malaysia?
Understanding dementia and its many faces
We spoke to Dr. Kok Chin Yong, Consultant Neurologist and Internal Medicine Physician at Sunway Medical Centre Velocity about what dementia can truly begin to look like.
"​​​​Dementia is a broad umbrella term and a syndrome which consists of a constellation of symptoms due to underlying brain degenerative process, but it is not a diagnosis in itself," said Dr. Kok.
 "The diagnosis of dementia often means the patient's symptoms have very much affected their activity of daily living such as being unable to manage finances, attend appointments or even prepare a meal."
According to Dr. Kok, there are various causes of neurodegenerative dementia. These include Alzheimer's disease being the most common dementia (50% to 60% of all dementia), followed by vascular cognitive impairment, frontotemporal dementia, Lewy body dementia and some rarer causes such as Creutzfeld-Jacob disease (CJD).
Even if memory lapses and forgetfulness remain the common theme across neurodegenerative dementia; there are other nuanced symptoms to look out for. These include:
Visual-spatial dysfunction. Patients might have problems with spatial orientation during driving, going in the wrong direction and could get into accidents due to slow reactions.
Aphasia. This can present itself as struggling to find the right words in conversations or making mistakes with grammar.
Vision dysfunction. Patients with dementia may complain of difficulty reading, which leads to frequent changing of glasses, bumping into things and frequent falling.
The possibilities of slowing down dementia
There is no single course of action to minimise the risks of dementia; however, a combination of lifestyle changes and medication is advised.
Dr. Kok goes said "Maintaining stable weight and a well-balanced diet is important. Studies have shown that a Mediterranean diet which includes vegetables, fruits and healthy oil such as olive oil are recommended to reduce the risk of dementia." These studies suggest that sticking to a Mediterranean diet is associated with a slower cognitive decline and a lower risk of developing Alzheimer's.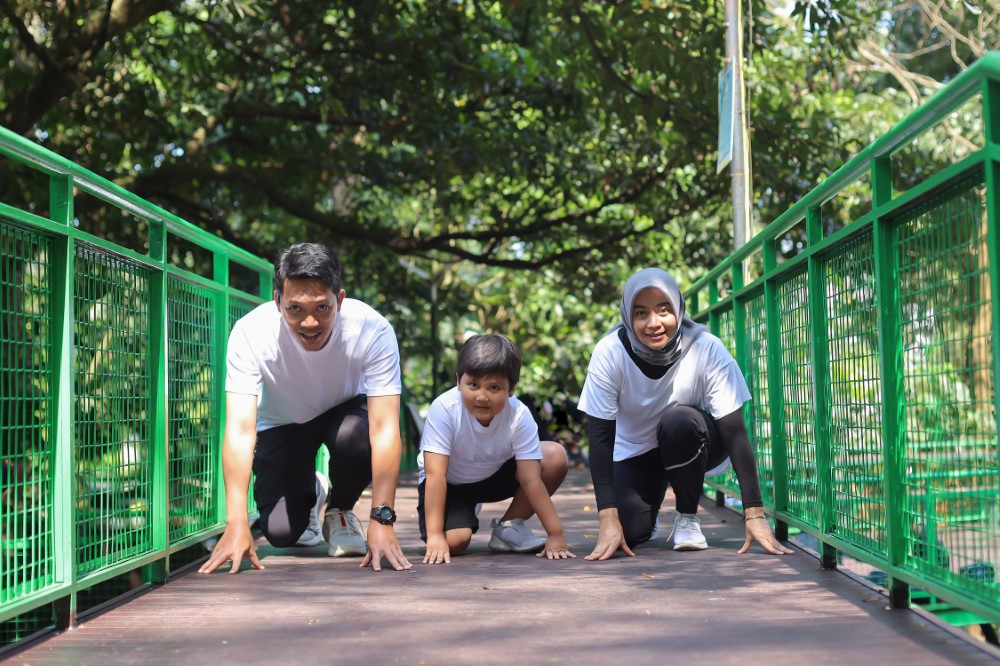 "Regular exercise can also cut the risks of dementia by a third. Similar to diet, it remains unclear how exercise impacts the natural history of dementia but it certainly improves vascular health and prevents stroke which may add to the worsening of a dementing disease," says Dr. Kok.
However, there is another aspect that remains equally important. Dr. Teh Hoon Lang, a Geriatrician at Sunway Medical Centre emphasises the importance of sustainable non-pharmacological treatment throughout all stages of dementia. "There are many interventions that can be done, such as Cognitive Stimulation Therapy and Cognitive Rehabilitation which can be conducted by trained Occupational Therapists to improve a patient's cognitive and physical functions."
Yet, Dr. Kok emphasises that it is a challenge to see immediate, noticeable benefits of medication in a progressing disease like dementia. "At best, a modest temporary benefit is seen. Oftentimes, improvement in terms of behaviour is more apparent," he says.
The assisted living dilemma.  Yes or no?  
After tweeting about Tun Abdullah's dementia, the country's Health Minister Khairy Jamaluddin went on to say: "This is also why he is no longer seen in public. Fortunately, we are able to provide professional care. Many others are not able to do so. It's important for us to invest in social care to support families who have loved ones that require constant care."
He added that the Health Ministry will place special emphasis on publicly funded social care for those who cannot afford it. This will be part of community-based care under the Health White Paper that will be tabled in November 2022 during Parliament.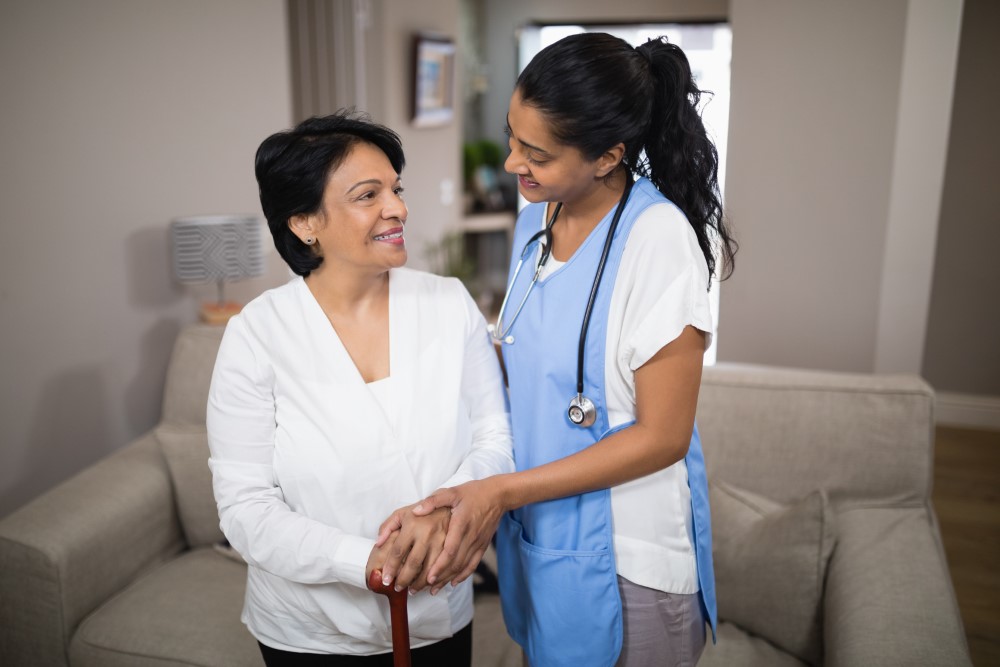 With that said, when is it time to consider assisted living for dementia patients?
Dr. Kok says this. "In the early stage of dementia, it is generally not recommended to place patients with dementia in residential facilities. Moving the patient to these facilities early in the disease may worsen cognition, causing more confusion, aggression and sleep changes."
He added that family members should consider these facilities when a patient's functional status worsens to a level that he or she needs constant assistance in the basic activities of daily living such as personal hygiene, eating, dressing and bathing.
Assisted living typically provides services such as medication administration and some basic nursing care. A nursing home provides more intensive nursing services such as toilet assistance, acute medications and other palliative services.
Creating a safe haven for dementia patients in Malaysia
"Taking care of a person with dementia is very challenging, especially if they have sleep disorders, and are prone to wandering, agitation and aggression. Caregiver burnout and exhaustion are real," Dr. Teh says.
Dr. Teh adds that when this happens, the mental and physical wellness of the caregiver and patient could be affected.
A sustainable, long-term solution presents itself through Sunway Sanctuary. This is a facility designed with gold-standard living spaces, facilities, concierge services, hospitality and medical treatment.
Sunway Sanctuary (by Sunway Healthcare) is an independent senior living complex located next to Sunway Medical Centre. Sunway Sanctuary addresses the various parts of senior living by fostering their fundamental needs through assisted care and nursing, therapy and rehabilitation as well as traditional and complementary medicine.
Dr. Teh and Dr. Kok assert that assisted-living facilities will benefit dementia patients that require round-the-clock care. Dr. Teh adds that "The benefits of staying in assisted living facilities is the close monitoring provided by medical personnel, and they can join activities which are suitable and tailor-made for them according to their strength and ability. On top of that, group activities in the facilities are also good for persons with dementia to slow down the disease deterioration."
For more information on Sunway Sanctuary, click here.
< Previous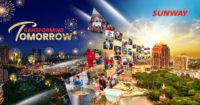 One Life at a Time – Building a Brighter Future, Together
Next >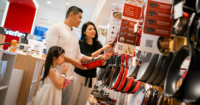 Are Malaysians Spending Less?