East Meets West – Sunway Launches TCM and Fertility centres in Kuching
4
-min read
Sunway launched two healthcare centres in Kuching, the Sunway Traditional and Complementary Medicine (TCM) Centre and Sunway Fertility Centre.

These centres will offer services to deliver treatments with a holistic and comprehensive approach, serving the growing needs of the communities in the Borneo states and other surrounding countries.
Amidst a global pandemic, influenza outbreak and the spread of other infectious diseases, there is now increased awareness on the importance of healthcare, and more importantly – its accessibility so patients can receive the right care when they need it. In recognition of this, Sunway is stepping up with the introduction of Sunway Traditional and Complementary Medicine (TCM) Centre, as well as Sunway Fertility Centre in Sarawak.
These centres are a part of Sunway Healthcare Group (SHG), a leading integrated healthcare network in Malaysia. Its line-up of healthcare establishments includes Sunway Medical Centre, the largest private tertiary and quaternary hospital located in Sunway City Kuala Lumpur (SCKL), as well as tertiary care hospital Sunway Medical Centre Velocity in Kuala Lumpur. SHG also provides other ancillary and supportive healthcare services such as outpatient care clinics, home care and traditional and complementary offerings.
Due to the increasing demand for quality healthcare in Sarawak, Sabah and the Borneo region, Sunway has decided to expand its footprint with these two centres. In fact, Dr Lim Ren Jye, medical director of Sunway TCM Centre shares that Malaysians in the Borneo states have been crossing the seas to SCKL for TCM treatments and procedures. Now, they have the option to have their healthcare concerns addressed in Kuching itself.
Introduced in January 2020, Sunway TCM focuses on a holistic approach to healthcare, complementing the modern medicine world to provide effective clinical practice with the aid of the latest technology. A core part of TCM relies on overall wellness and living well as one's life expectancy increases, and its treatments focus on a better quality of life in a more holistic manner.
Treatments are personalised and tailored to the patient, and Sunway TCM provides many different practices including Chinese herbal medicine, dietary therapy, acupuncture, tui na (Chinese massage) as well as confinement care, among many others.
"TCM is fundamentally all about creating balance in the body in order to maintain health and wellness. According to the World Health Organization (WHO), traditional medicine has been an integral health resource for many centuries in communities around the world, and it is still a mainstay for a number of population due to cultural and historical influences that have been proven to bring about benefits." – Dr Lim Ren Jye, Sunway TCM Centre medical director
Alongside the Sunway TCM Centre is the Sunway Fertility Centre, which will see both establishments offer complementary services, combining evidenced-based TCM methods that will help in the success of modern medicine. The two centres work towards the same goal of delivering holistic care with better quality, safety and efficacy to their patients.
Since 2019, the birth rate has been on a steep decline in Sarawak, which has become a cause for concern in the state – even drawing the attention of Datuk Seri Fatimah Abdullah, the Minister of Welfare, Community Wellbeing, Women, Family and Childhood Development.
In 2021 alone, the state only recorded 20,000 births compared to about 40,000 in previous years – which was most likely affected by urbanisation, work pressure and increasing levels of education. While there are incentives for couples to have children, Sunway hopes that the presence of a fertility centre in Sarawak can overcome this issue and support families in their growth.
"Sunway's latest venture into Sarawak by our healthcare arm is in line with our commitment to the UN-SDGs, in particular SDG 3, which is 'good health and wellbeing'. Malaysia has growing reputation as a top destination for medical tourism in the region, and it is encouraging to have the support of the Sarawak government as a strategic partner in our endeavour. At Sunway, making healthcare more comprehensive has always been a priority for us. Medicine, as we know, is more than just the conventional Western practices that most of us are accustomed to, and more Malaysians are also seeking TCM for their healthcare solutions today." – Tan Sri Sir Dr. Jeffrey Cheah KBE AO
The opening of these new centres follow Sunway's first foray into the state through the establishment of Sunway College Kuching in 2007, which continues to play a pivotal role in building the education landscape in this part of the world.
To date, Sunway College Kuching has disbursed some RM1 million in scholarships through the Jeffrey Cheah Foundation to provide quality education in Sarawak.
For more information, visit https://www.sunwaytcm.com/.
< Previous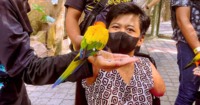 A Special Girl Spends a Special Day at Sunway Lagoon
Next >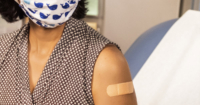 Do I Have COVID-19 or the Flu?
This article first appeared in Berita Sunway Issue 75