Forging Partnerships to Drive Smart Cities
3
-min read
In our aspirations of becoming a living lab, Sunway – through Sunway iLabs, our innovation arm – has signed a Memorandum of Understanding (MoU) with Malaysia Research Accelerator for Technology & Innovation (MRANTI) – an agency under the Ministry of Science, Technology and Innovation (MOSTI) and the lead secretariat of the National Technology & Innovation Sandbox (NTIS).

The partnership will bring to life more innovations that will drive the growth of smart cities for the efficient management and development of urban areas.
While the pandemic has brought about much change, it has also given rise to exciting opportunities and developments, one of which is the National Technology & Innovation Sandbox (NTIS).
Introduced as part of the Short-Term Recovery Plan (PENJANA) in June 2020 prior to its launch in August that year, NTIS is spearheaded by the Ministry of Science, Technology and Innovation (MOSTI) and aims to increase Malaysia's Gross Domestic Product (GDP), Gross National Income (GNI) as well as social inclusion, at the same time enhance participation, investment and collaboration in research by the private sector.
So, what is a sandbox and how does Sunway come into play?
In research and technology terms, a sandbox refers to an isolated testing environment that enables researchers to run programmes and experiment without affecting other critical systems. Through NTIS, researchers, innovators and entrepreneurs can test their products and services in a live environment and qualify for grants to bring these effective solutions to the market.
As the prevalence of smart cities continue to grow, the government is acknowledging the importance of collaboration to bring these urban concepts to life.
This is where Sunway steps right up.
This new partnership provides participants with access to Sunway's thriving ecosystem of 13 business divisions and test their innovations within the smart sustainable Sunway City Kuala Lumpur (SCKL).
Science, Technology and Innovation Minister Dato' Sri Dr. Adham Baba shares that the government views smart cities as an approach to improve the quality of life, advance economic growth, develop a sustainable and safe environment as well as foster efficient urban planning and management.
"According to the Second National Urbanisation Policy report, Malaysia's population living in cities is expected to increase from 20.29 million in 2010 to 27.30 million by 2025. Currently, it is estimated that more than 70% of the population in the country are living in the city. The existence of smart cities in the country will promote the use of technologies developed by our own local talents through MOSTI's initiatives such as NTIS to help local authorities resolve city-related issues and improve the quality of life." – Science, Technology and Innovation Minister Dato' Sri Dr. Adham Baba
This partnership brings Sunway one step closer towards becoming a living laboratory, as it looks to bring in more young talent, intellectual firepower, research expertise, innovation labs and commercial activities to generate real-world solutions for the future of urban spaces – and ultimately the betterment of our environment and humankind.
Aside from this collaboration, Sunway is also actively encouraging entrepreneurs and bright minds to develop and present their sustainable solutions on robust platforms such as the recently concluded National Solutions Forum 2022 that saw nine of the best solutions nationwide presenting at the grand finale.
"We are constantly looking out for transformative solutions and working with start-ups, businesses and individuals to test their solutions in our living lab to gain real feedback. This collaboration with NTIS will further open doors to create solutions that address societal problems and amplify our efforts in our commitment to nation-building and advancing the 17 United Nations Sustainable Development Goals (UN-SDGs)."  –  Evan Cheah, chief executive officer of digital and strategic investments at Sunway Group
For more information about the effort or to apply – visit https://sandbox.gov.my/.
< Previous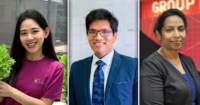 Leaders in the Spotlight
Next >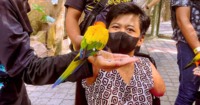 A Special Girl Spends a Special Day at Sunway Lagoon