Influenza A Outbreak – Here's What You Need to Know
2
-min read
Children are a high-risk group when it comes to influenza.

The Ministry of Health has directed district health officials to monitor schools, where the Influenza A virus outbreak has been detected in order to stem the spread of the virus among students.
In Cyberjaya, 20 students and a teacher from Sekolah Kebangsaan Cyberjaya were diagnosed with the viral infection with 62 similar cases being reported in Penang.
A 12-year-old disabled boy suspected to be infected with Influenza A died on 12 January.
What is Influenza A?
Influenza, or flu, is a viral infection that affects the respiratory system. Influenza viruses that infect humans can be classified into three main groups: A, B, and C. Type A influenza infection is highly contagious and can be life-threatening.
How does it spread?
The virus can be easily transmitted when patients touch, cough or sneeze on someone who is not infected. Even by touching stray droplets on a surface from the cough or sneeze, one may get infected when they unknowingly touch their mouth, nose or eyes.
What are the symptoms?
Common symptoms of type A infection can be confused with other conditions. Unlike a common cold, Influenza A typically occurs with a sudden onset of symptoms, which include coughing, runny or stuffy nose, sneezing, sore throat, fever, headache, fatigue, chills and body aches.
Sudden onset is the key. Read more to understand the key differences between influenza and common cold.
Seek help ASAP
While some cases of this infection can improve with ample rest and fluid intake, don't self-diagnose your condition. If you experience most of the symptoms, consult a healthcare professional earliest possible. Your doctor may prescribe antiviral medication to fight the infection.
Stay protected
Limit your contact with those who have been diagnosed with the infection. Wash your hands often, wear a mask when going out in public, stay home if you are sick and generally, just take good care of your health and those around you.
For young children, it is recommended that they undergo a more in-depth examination – a blood test, if necessary, especially during this Influenza A outbreak.
Remember, prevention is always better than cure. Protect loved ones with influenza vaccine, get your flu shot annually.
< Previous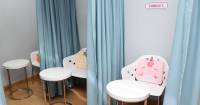 Paving the Way for Nursing Mothers
Next >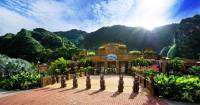 Rediscovering a Lost World