Inspiring Leadership With Sustainability
Sunway leaders challenged to rethink leadership, sustainability and innovation at the Sunway Leaders Conference 2017
2
-min read
Themed, "Lead, Innovate, Sustain", this year's conference delved into the topics of leadership, innovation and sustainability.
Sustainability was one of the key messages of the Sunway Leaders Conference this year, as Sunway Group gears towards achieving the 17 United Nations' Sustainable Development Goals by 2030 and positions its flagship Sunway City as a Smart Sustainable City.
Unlike in previous years, not a single notepad, water bottle or tote bag was distributed to participants of the conference at the newly refurbished Sunway Pyramid Convention Centre, a move to curb wastage and to promote sustainable habits among Sunway Group staff.
What the conference boils down to is that we are "Sunway For Good" – we do good, and we are here for good. Across our Business Units, we are doing our part to collectively be economically, environmentally, socially sustainable; doing good for the good of the community so we can here for good.– FOO SHIANG WYNE, Sunway Leaders Conference, Advisor and Sunway Group Chief HR Officer –
Meanwhile, Professor Dean Williams, Adjunct Lecturer in Public Policy at Harvard Kennedy School, shared enlightening analogies to elaborate on his topic, "Leadership for Organisational Renewal".
Sunway University's Director of Innovation and Commercialisation Matthijs Van Leeuwen spoke about the work being done at Sunway Innovation Labs, while Sunway Property & Facility Management Chief Operating Officer Cheng Jew Keng shared Sunway's journey towards Smart Sustainable City.
Instead, the 2,000 conference participants present were encouraged to bring their own water bottles and writing material to use – small green measures that leave a big impact on the environment.
The 'Sunway For Good' campaign to champion sustainability within the Sunway Group was also launched during the conference, with participants encouraged to take selfies with sustainability messages at the photo booth to create social media buzz with the #SunwayforGood hashtag.
Themed, "Lead, Innovate, Sustain", this year's conference delved into the topics of leadership, innovation and sustainability.
During his talk, "Neuroscience and the Connection to Exemplary Leadership", Professor Baba Shiv, Professor of Marketing at the Stanford Graduate School of Business, spoke about how a leader can be effective in influencing others and how to make effective decisions.
Starting out as the Sunway Managers Conference in 1995 with an attendance of 700 senior managers, the annual Sunway Leaders Conference aims to share and align Sunway Group's vision across all its strategic business units.
< Previous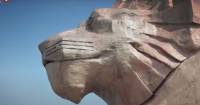 Igniting The Spark of Youth
Next >
Be Our Guest

Warning: sort() expects parameter 1 to be array, bool given in /home/swysunway/public_html/stories/wp-content/themes/Avada/single.php on line 555

This article first appeared in Berita Sunway Issue 59