Journey to Entrepreneurship
4
-min read
The work of building a nation begins in the classroom.

Sarena Cheah, Managing Director of Sunway Berhad's Property Division turned a classroom discussion into an exciting business pitching session, alongside Teach for Malaysia (TFM) Fellow Munirah Jamalludin.
Sarena was greeted by a group of 30 students from Form 4 Impresif who listened attentively on the know how in business and entrepreneurship including techniques for cold calling, target audience segmentation and 4Ps of the marketing mix – product, price, place and promotion.
At the end of her sharing session, the students were asked to pitch their business ideas incorporating the newly taught 4Ps to Cheah.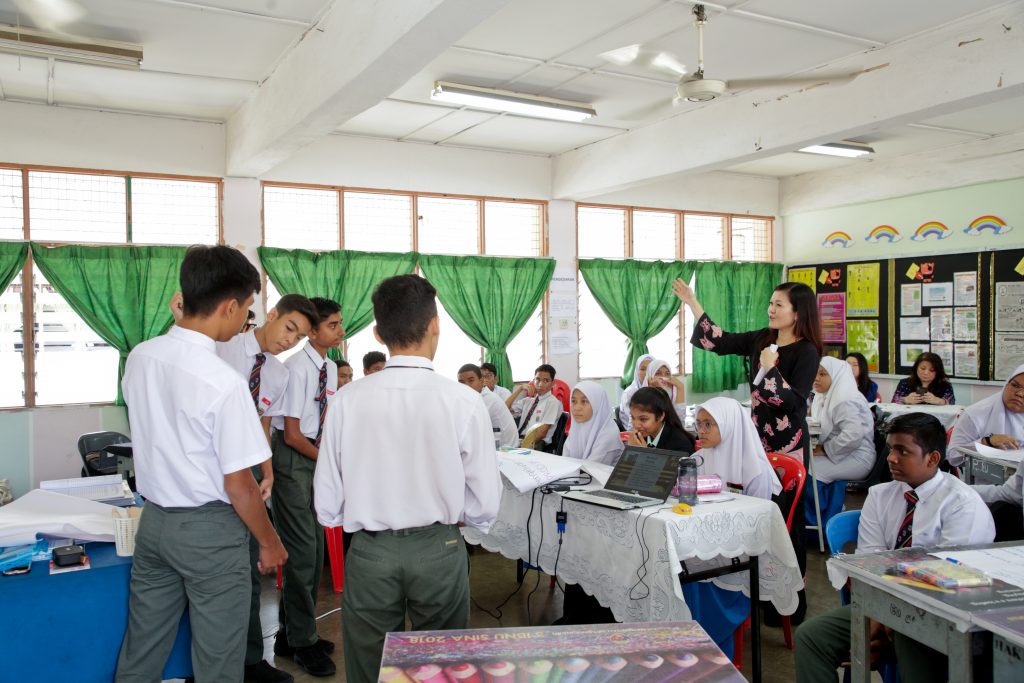 Besides sharing her marketing skills and judging the pitching session, Sarena also talked about her work and life experiences as a student and how she learnt the ropes of business having been with Sunway Group since 1995.
The teaching session was part of TFM Week, which is one of TFM's most significant events where key influencers, including corporate figures, celebrities and members of the civil service spend time as "teachers" for a day, co-teaching a class in school with a TFM Fellow. The programme has been crucial in raising awareness on the importance of education in grooming the next generation.
TFM is an independent, not-for-profit organisation that enlists Malaysia's most promising future leaders in their mission to end educational inequity.
Sunway Group's senior management including Founder and Chairman Tan Sri Dr Jeffrey Cheah AO, Deputy Executive Chairman Tan Sri Razman M. Hashim and Corporate Advisor Tan Sri Dato' (Dr) Ramon Navaratnam who are also Trustees of the Jeffrey Cheah Foundation (JCF), have previously "taught" as part of the TFM Week.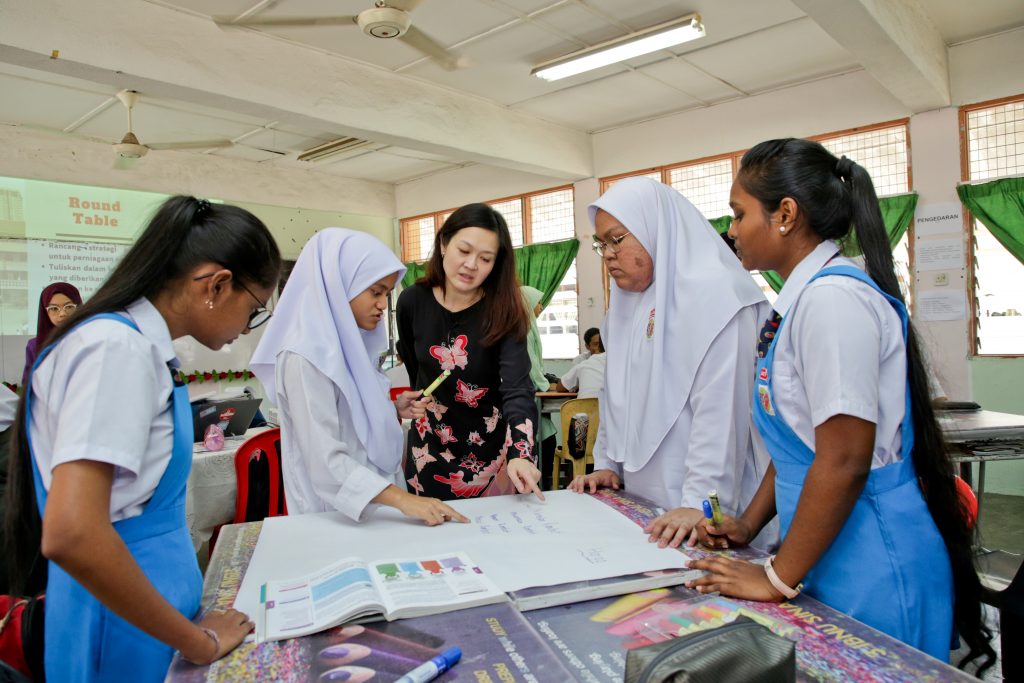 "Remember to keep a balanced lifestyle, throughout your life. As a student, be actively involved in both sports and studies because you get to learn different things in and out of the classroom. In sports, you learn how to pick yourself up after falling and how to do better and rise from failures. These are life skills which can only be learnt outside the classroom," Sarena told the students. 
She also spoke about the importance of practising good values in life. "We believe that Sunway has grown to what it is today because a large group of people came together and put their best effort at work. We are able to enjoy continued success by practising our core values of integrity, humility, and excellence for the benefit of the people, profit and prosperity."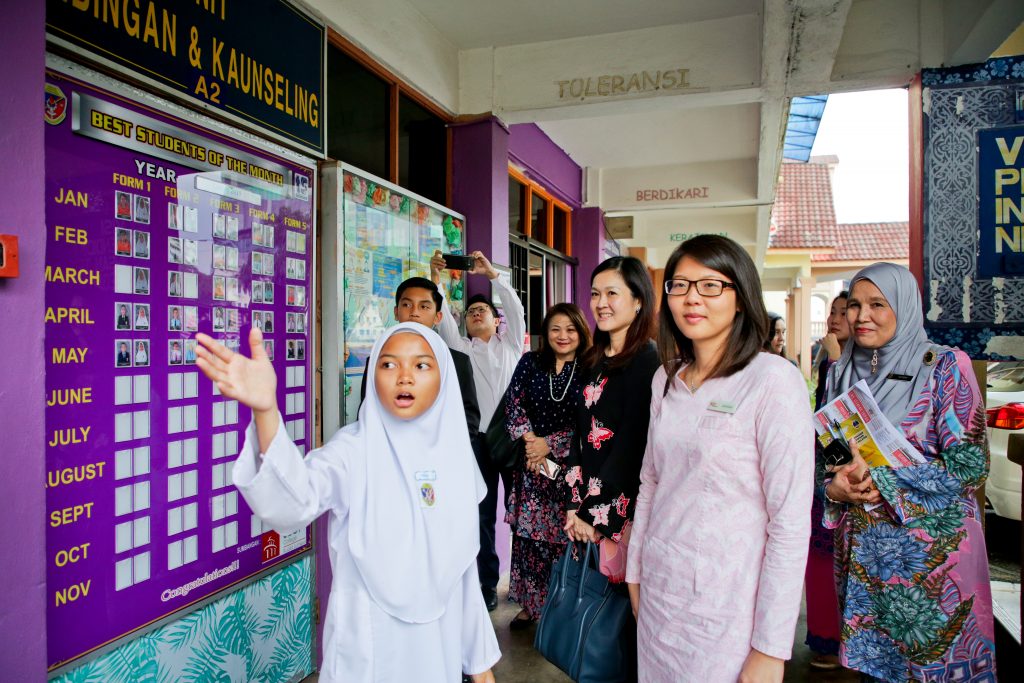 A participant of the session, Aiena said, "I learnt a lot from Ms Sarena, especially on how to communicate well with people and to be confident. I aspire to be a successful businesswoman and to start my own business in the future. Ms Sarena has inspired me to never stop chasing my dreams."
Sarena said that the session was a truly invaluable experience for her. "This a great collaboration between Jeffrey Cheah Foundation and TFM, as such initiative could make a lot of difference in these students' lives. It teaches them to become productive and progressive citizens, to contribute and give back to society through the choices they make.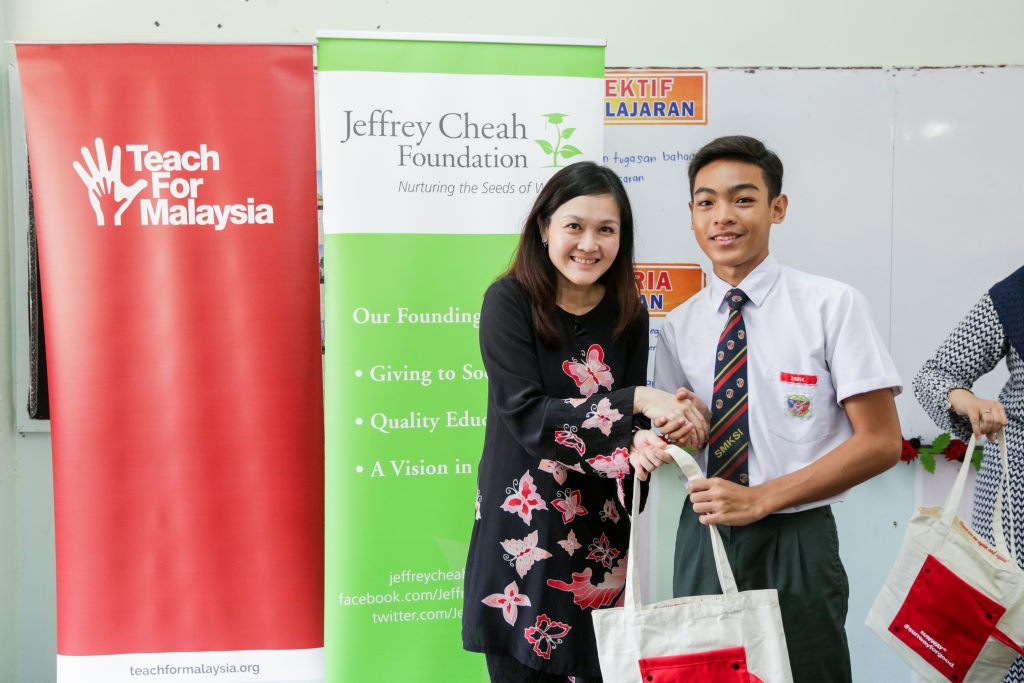 "I was inspired by the students and it gives me a better appreciation of the state of our school and our education system. I hope the students gained some good insights on the significance of possessing discipline as well as making good and well thought out choices in life."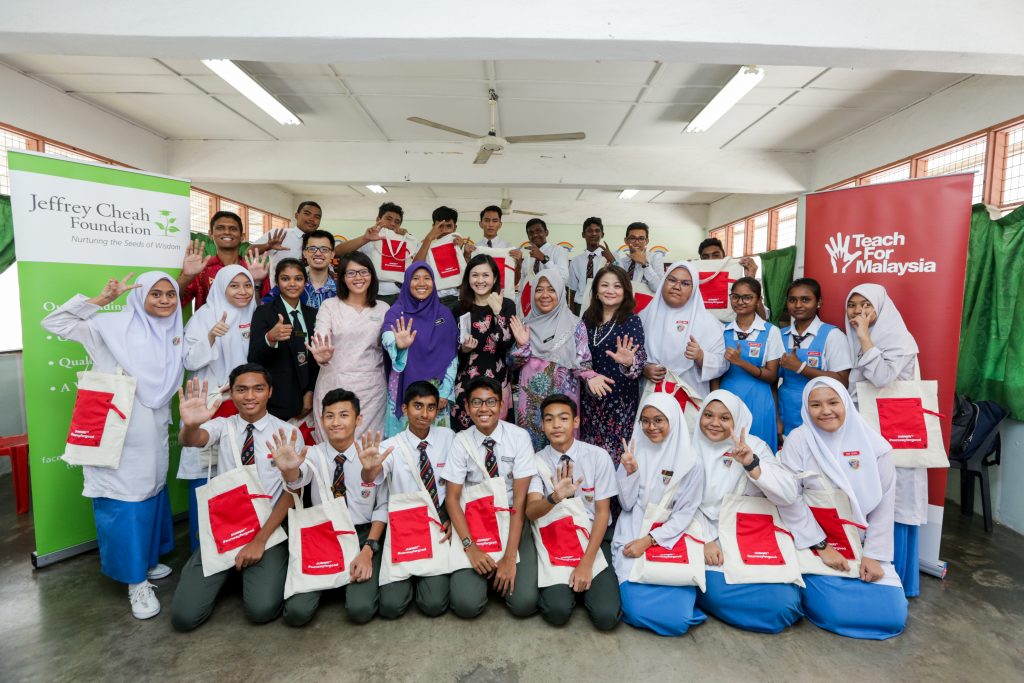 JCF's involvement with TFM stems from a shared belief in the importance of quality education. In addition to the teaching sessions by corporate chiefs, JCF has also pledged another RM150,000 to TFM, bringing the JCF's contribution to a total of RM600,000 since the commencement of the partnership in 2012.
Teach for Malaysia!
< Previous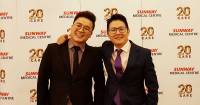 Does Everyone Have a Doppelgänger?
Next >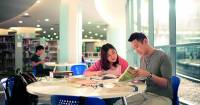 Driving Wellness at Work