Light at the End of The Lost World
5
-min read
Deepavali, or some might call it Diwali, is celebrated for different reasons.

However, all of them symbolise the victory of light over darkness, knowledge over ignorance, good over evil, hope over despair.
Either way, it is a celebration of the Festival of Lights.
While festivals are usually an exciting celebration for many, this is not the narrative for underserved individuals such as those in the B40 community.
In an effort to spread the merriment of Deepavali to those in need, Sunway brought cheer to 900 children from the B40 community in Perak on 13 and 14 October 2019 via its #SunwayforGood Deepavali Cheer programme.
Trip to the Petting Zoo
It was an enjoyable and emotional experience for the children, whom most had set foot in a theme park for the first time.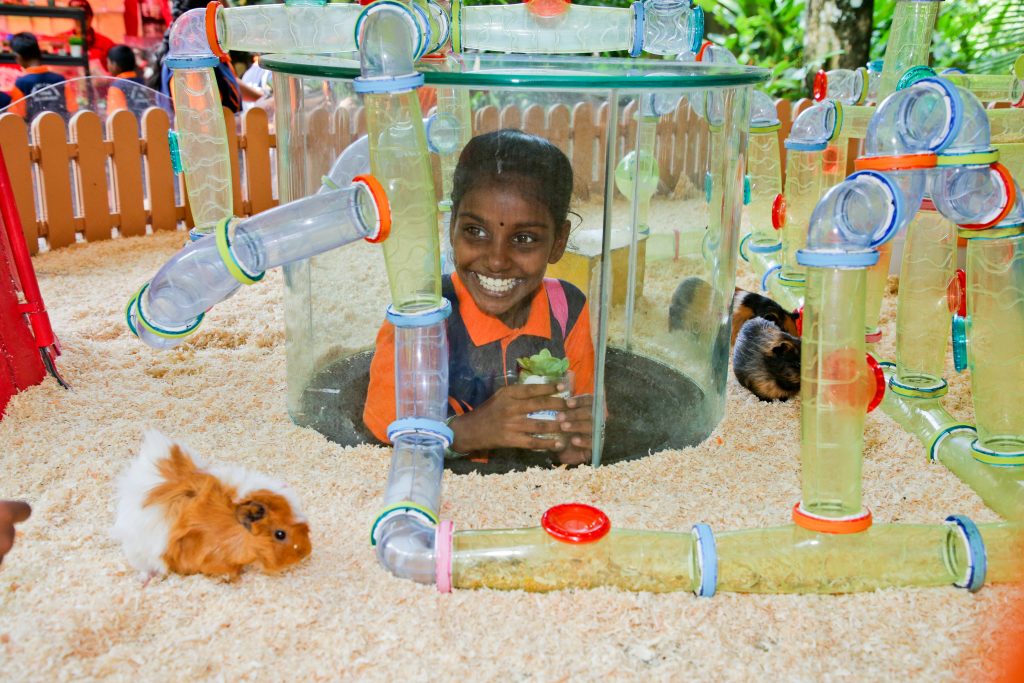 "When I was younger, I had often asked my parents to bring me here," said R. Thurga, 12, from SJK(T) Ladang Strathisla.
"However, as I grew older I then realised that they could not afford to do so. I now understand that this is part of my life living in a poor family. So when we were informed by our school teacher that Sunway would be treating us to an outing at Lost World of Tambun, my heart jumped with joy!
"I will work hard to bring my parents here one day"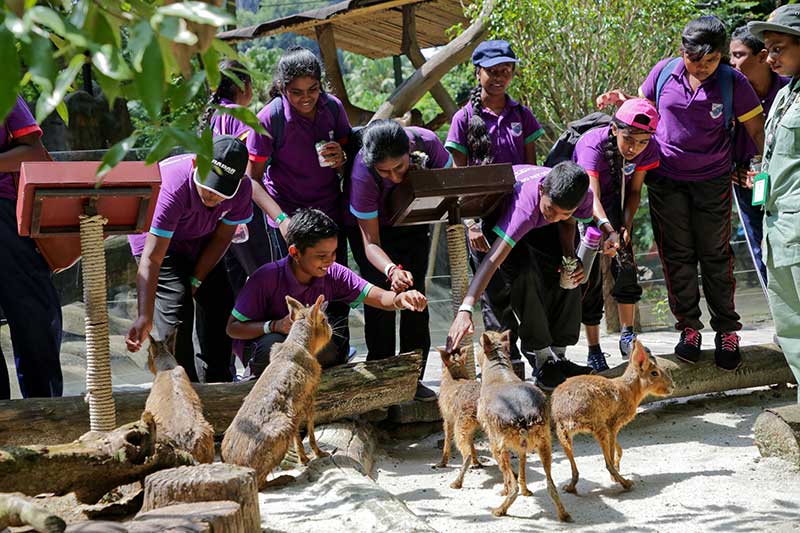 It was also a noteworthy episode for our Sunway volunteers. They gathered as early as 7.30 am, eagerly anticipating the arrival of four buses ferrying 160 children from SJK(T) Ladang Strathisla, SJK(T) Ladang Chemor, SJK(T) Klebang and SJK(T) Kg Simme. "It was a joy to see how delighted and excited these children were as soon as they arrived," said one of the volunteers while accompanying them for an educational tour inside Lost World of Tambun.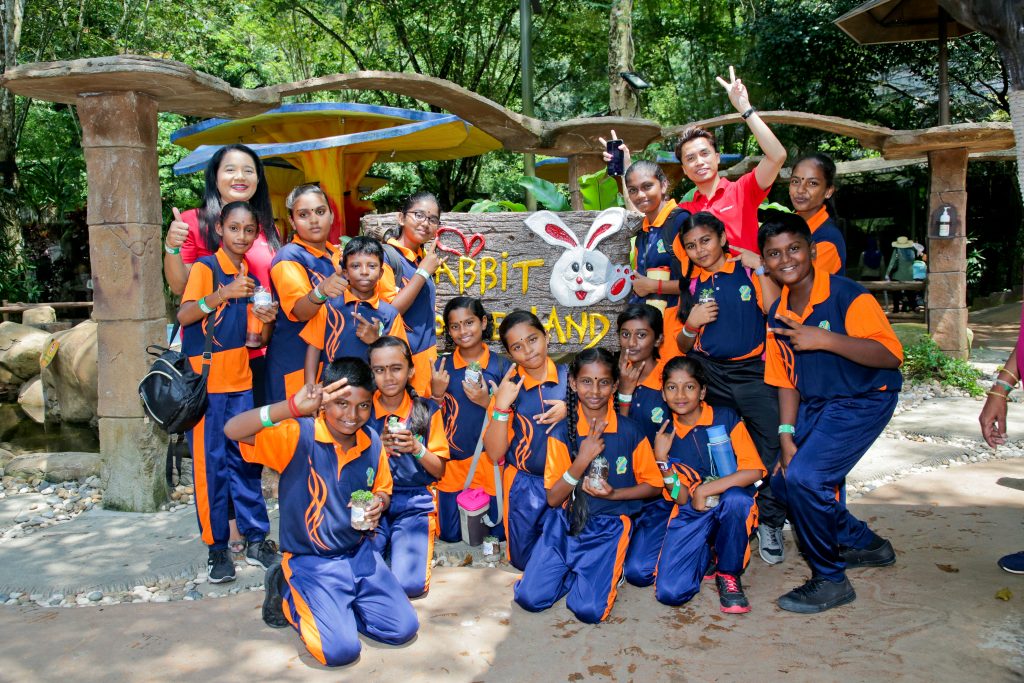 Besides the educational tour, the children were also treated to a sumptuous luncheon at Lost World Hotel. Sunway volunteers were there to ensure that the children had their meals served first. "Few of the smaller kids needed help cutting chicken to bite size. So I made sure that the child under my care had his meal first before I had my mine," said Susan Sae of Sunway Property Ipoh.
"They really enjoyed the food. It was rather cute to see them dash for the 'ice kacang' dessert right after the main course!" Susan, a regular Sunway volunteer added.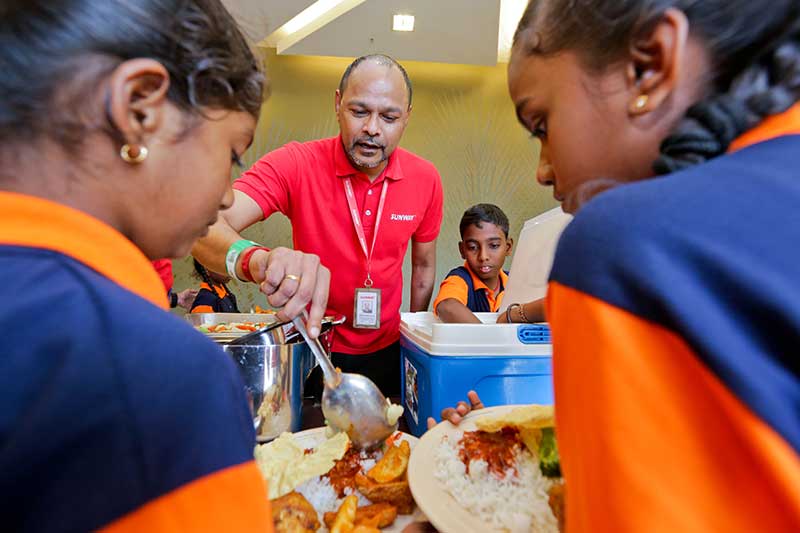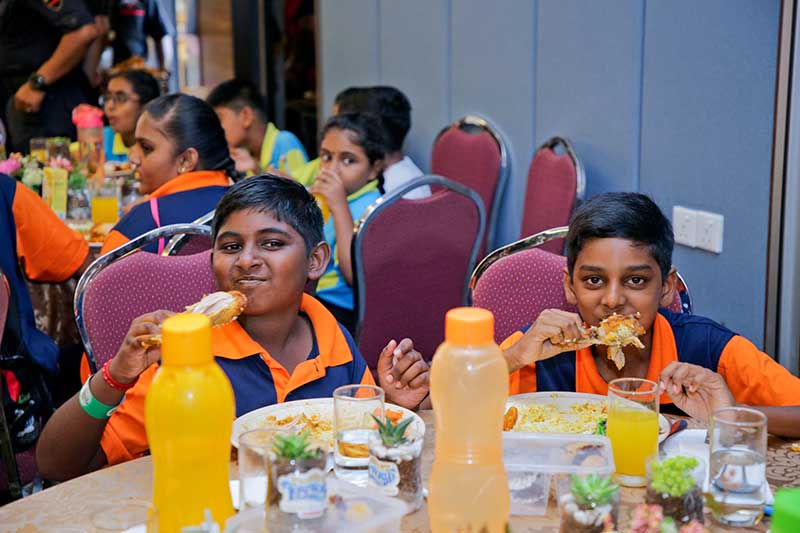 Back-to-School Programme
During the luncheon, Sunway City Ipoh Executive Director, Wong Wan Wooi and Perak Health, Consumer Affairs, National Integration & Human Resources executive committee chairman-cum-Sungkai Assemblyman YB Sivanesan Achalingam presented the children with school supplies which included school bags, stationery, water and food containers, multivitamins, toothpaste, mouthwash and environmentally friendly repurposed soaps by Sunway Hotels & Resorts as part of Sunway's Back-to-School programme.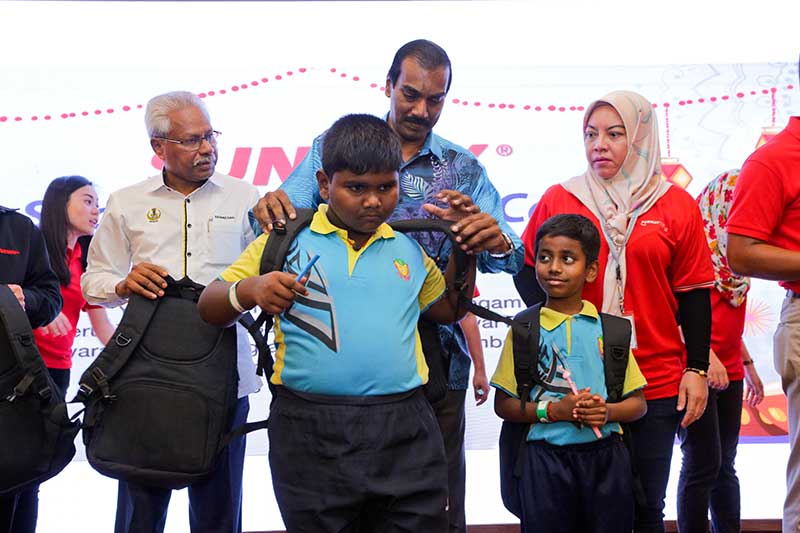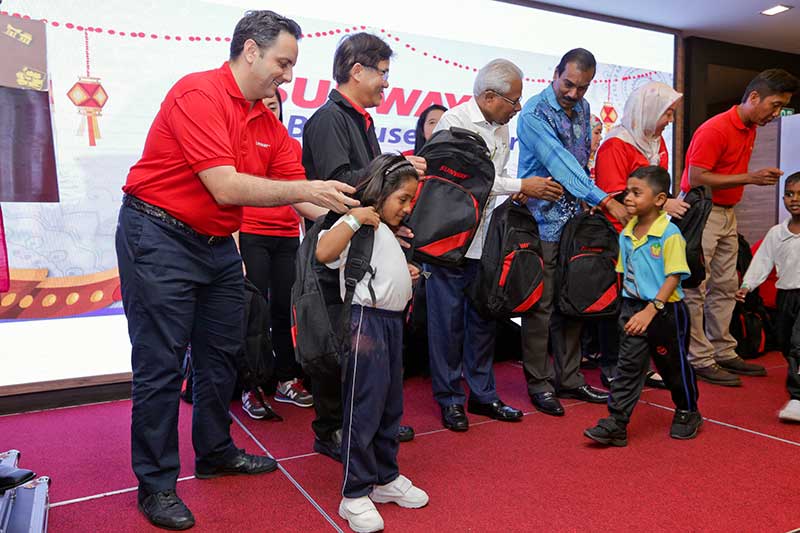 The next day, Sunway representatives paid a visit to SJK(T) Klebang, handing over more school supplies to the children who were unable to join the outing to Lost World of Tambun.
"Sunway's initiative brings great importance as it helps the children and their families break the cycle of poverty through ensuring that these children receive the education they deserve. It is important for other corporations to follow suit, as it is only so much that our government can do," said YB Sivanesan.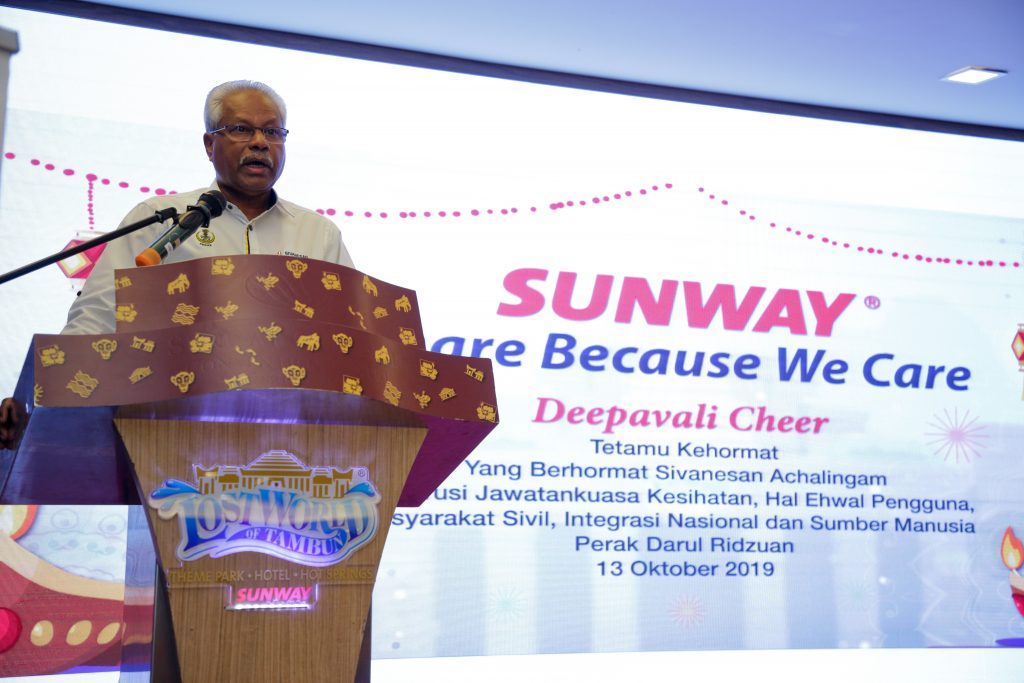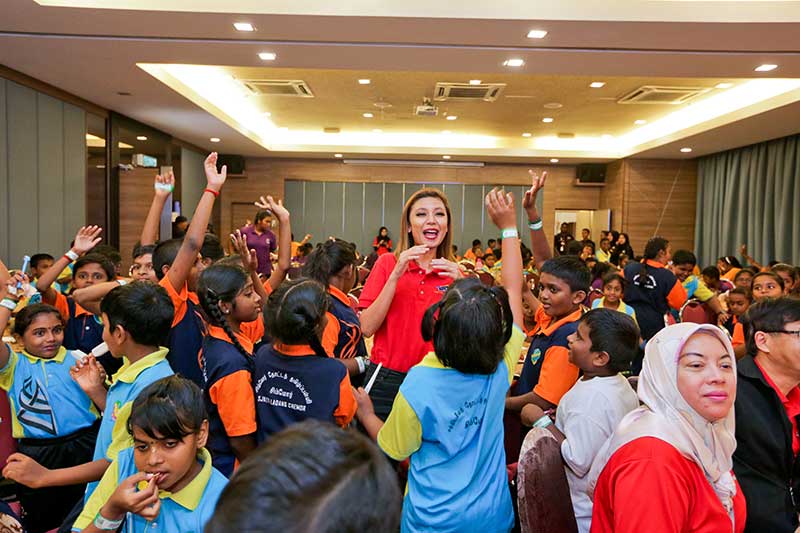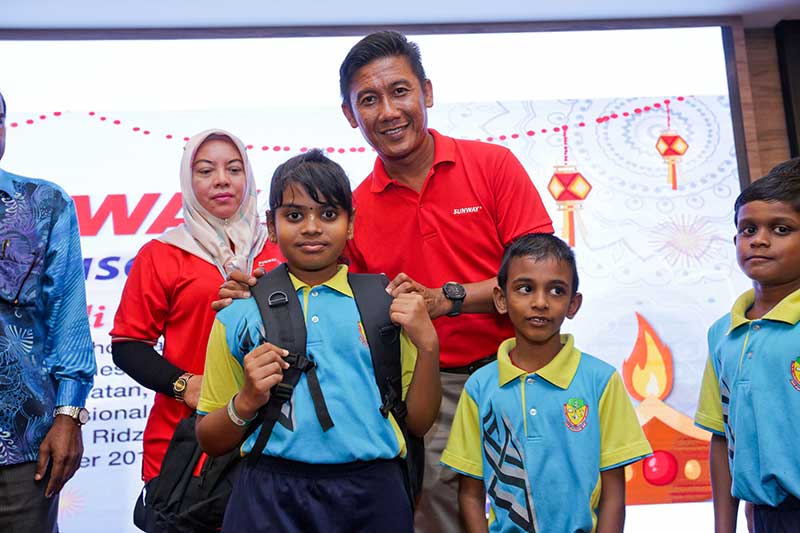 A Brief Overview
The issues plaguing the Indian B40 community today are due to a lack of support when they were displaced from the rubber and oil palm estates, said MySkills Foundation director S. Pasupathi.

"Thousands of Indians lost their jobs and homes when estates were developed into industrial and housing areas," he said. "But there was no attempt to help them integrate into society and get jobs. So they lived in poverty, and turned to gangsterism in order to make ends meet." Today, this community suffers from high dropout rates, higher crime rates, and low employment rates compared to the national average.

Source: The Star

Despite that, there is a handful who managed to get into schools. However, the education they receive in dilapidated and rickety rural schools does not contribute much to their progress in life. In most cases, these children never make it further than their sixth-year of primary education. It is a struggle for teachers to make the children understand the importance of education whilst trying their best to keep them in school and out of trouble.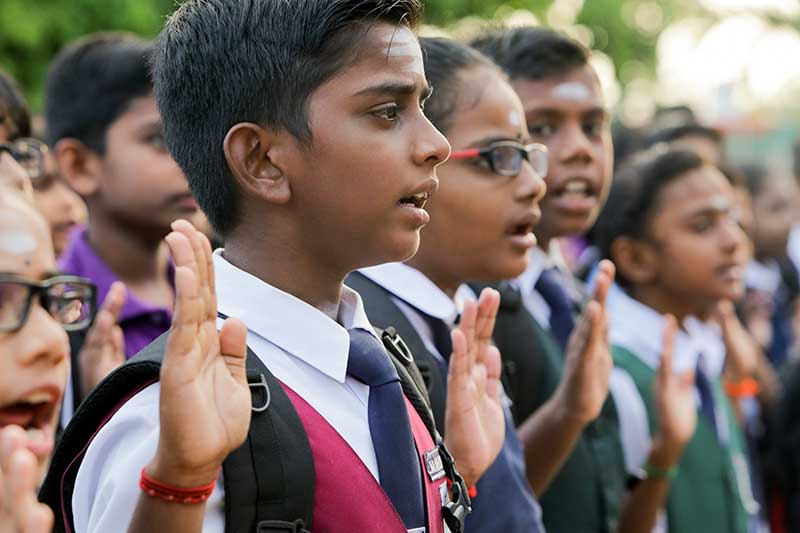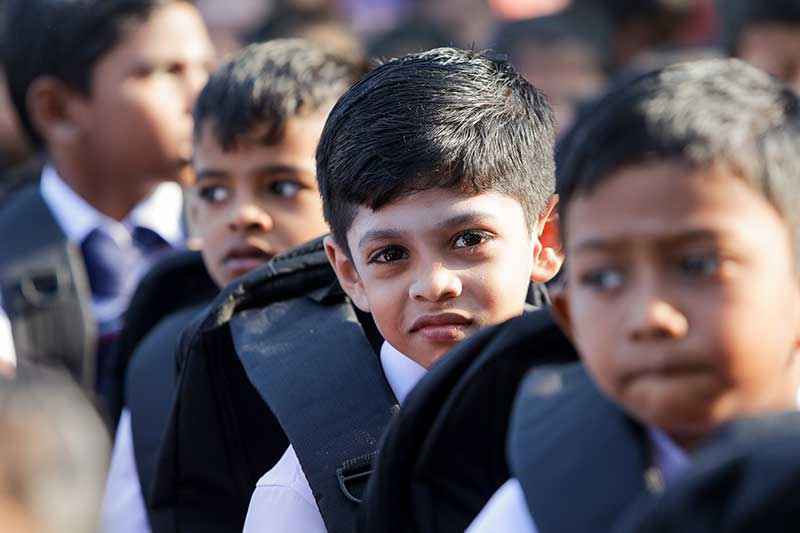 Kicking off R.E.A.D
Realising the importance of addressing this problem, Sunway will soon launch the Sunway R.E.A.D (Reading Enhances Aspiration and Drive) programme where SJK(T) Klebang's school library will be refurbished and equipped with educational books collected from a nationwide book donation campaign in collaboration with Friends to Mankind.
"Our founder and chairman, Tan Sri Dr Jeffrey Cheah believes that education offers the best route out of poverty. We hope that by reaching out to these 900 primary students from B40 groups and providing them with school necessities, the students will be motivated to pursue education for a brighter future," said Wong Wan Wooi.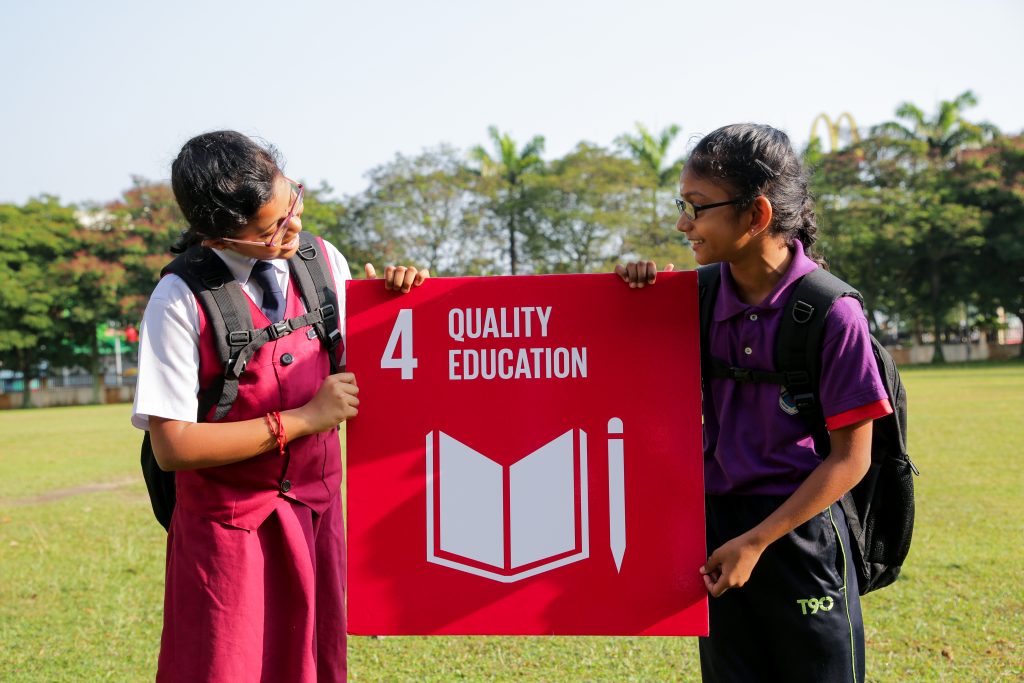 Sunway will also embark on the ICT Literacy Aid programme which focuses on digital learning, where students will be taught the basics of information technology and programming skills in year 2020.  
The #SunwayforGood Deepavali Cheer programme is supported by the Perak EXCO Office, the Perak Education Department, and Friends of Mankind as an urgent response to studies indicating that there is a high school dropout rate among children in the B40 group due to their parents' inability to meet school expenses.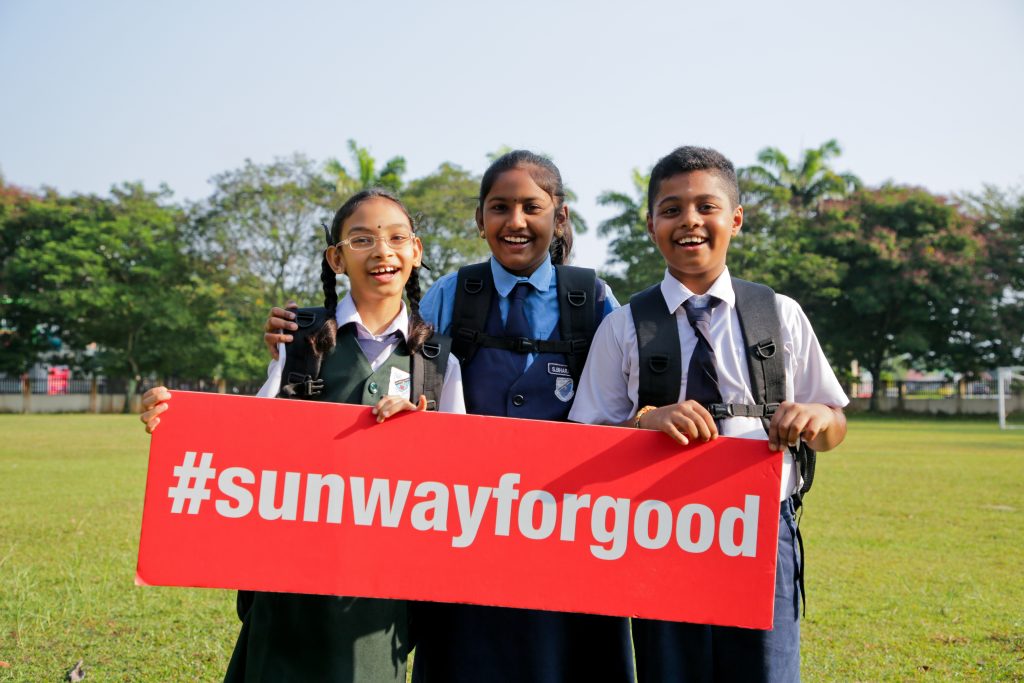 < Previous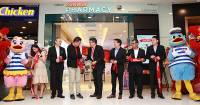 Five Reasons Why Sunway Pharmacy is Different from Other Pharmacies
Next >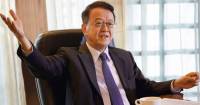 谢富年 – 前瞻铸城 续传奇