Pre, Present and Post Pandemic World
6
-min read
It is without doubt that no individual, government or country was prepared to cope with the COVID-19 pandemic.

A range of unprecedented policies and measures has since been implemented. How will living in 2020 be different from 2019?

What has changed since the pandemic and how will this affect us when it's over?
It certainly feels like moments ago when the world was enthralled with the spectacular New Year fireworks in New York and Dubai, when Tokyo was anticipating to host the next Olympics. Malaysia too, was all geared up for its Visit Malaysia 2020 campaign. While these were happening, many were oblivious to a seemingly "insignificant" COVID-19 virus, which would soon ravage the city of Wuhan, China.
Spreading faster and wider than the bush fires in Australia, the coronavirus was soon declared a global pandemic by World Health Organization (WHO). This article looks at how the pandemic has changed the world, and if it will continue to impact us, post pandemic.
A shift of mindset – not stuck, but staying safe at home
In an effort to curb the outbreak of the virus, most countries began to impose lockdowns and quarantines – which meant most people had to stay at home – except for frontline healthcare workers as well as essential and critical service staff who had to continue to support and serve their nations.
People around the globe had mixed reactions to this. Many resorted to hoarding household and essential items which resulted in unnecessary panic and anxiety, while some took to the streets to protest against the lockdown, worsening the outbreak.
The virus will continue to instil fear in many until a vaccine is developed and mass produced. Until then, we will need to shift our mindset by focusing on positivity and things we can be in control of.
Start by staying home, stocking up adequate necessities and practising good hygiene. The lockdown may have posed as a daunting challenge for some, yet it also provided many a time for solace and to rethink priorities.
Some took this opportunity to reset their lives by living a healthier lifestyle, honing cooking skills, revisiting projects that were left in the lurch due to hectic schedules, and bonding with family members.
One of the most important lessons from this lockdown is preparing to expect the unexpected. With companies cutting down wages and laying off workers, how many individuals actually saved for a rainy day? Are business owners' strategies crisis-proof enough to weather through this storm? Can employees still deliver an equal amount of efficiency while working remotely from home? Can they even work remotely in the first place?
There is certainly a change in people's mindset, thoughts, actions, adaptability and priorities. These will help them perceive things in a different light, even in the post pandemic world.
True leaders emerge stronger in times of crises
While presidents and prime ministers the world over are implementing suitable policies and strive to provide transparent information to put people at ease, those managing the healthcare sectors are also showing their leadership in managing this pathogen crisis. These include setting up emergency healthcare regulations, restructuring healthcare systems, taking lead in curbing the virus and providing sound information and guidelines for people to adhere to.
In fact, China Global Television Network (CGTN), has highlighted Dr Anthony Fauci, US infectious disease expert, Ashley Bloomfield, New Zealand's director-general of health and Malaysia's own Dato' Dr Noor Hisham, director-general of health as top doctors in handling the COVID-19 pandemic.
In times of crisis, every nation will count on its leader to take charge, act swiftly and make informed decisions which are necessary to keep its people safe.
Today, leaders in the healthcare sectors are in the spotlight as they battle with an extremely contagious virus albeit low fatality. If the world is faced with a cyber-security threat or other forms of crises, other leaders' strength will be put to the test. The importance of having a capable leader in place then becomes more apparent, which will lead to a change in behavioural patterns and perspectives among the public.
WHO is making a difference
From long before, healthcare professionals have been highly respected because of their selflessness and dedication to saving lives. There have been many cases of doctors who died while on duty. Their dedication deserves the highest honour and recognition.
Unfortunately, it has taken a pandemic to make us realise the importance of having a structured healthcare system as well as advanced research capabilities for a nation. It is now more important than ever to develop a vaccine to fight this ever evolving coronavirus.
The good news is, the world has WHO, a specialised agency of the United Nations responsible for international public health. It has been instrumental in helping the rest of the world fight this virus by being transparent with information as well as being quick to implement suitable guidelines.
This experience may change the way every nation structures its growth. Should there be more focus on military for physical threat, or emphasis to constantly keep healthcare as priority?
Age of disruption
Industrial Revolution 4.0, the era of AI and digital disruption are terms many are familiar with. As a matter of fact, due to innovation lag, some businesses were forced into bankruptcy. However, the moment lockdowns were enforced around the world, technological innovation in businesses immediately became a necessity.
The most important factor for any business to thrive is to generate sales. For businesses that depend solely on walk-in customers, the lockdown may generate zero sales, indefinitely. On the other hand, according to a research by Commerce.Asia Group of Companies, there is a surge of up to 900% for online purchases. Brands around the world which were not online before lockdown are now scrambling to have their products on sale virtually.
Apart from that, companies that were equipped with the right IT system and infrastructure before the lockdown are still able to function efficiently as it enables employees to be equally productive, remotely. This pandemic pushed the sense of urgency to partake and assimilate technology even further to future-proof any businesses.
Post Pandemic World
The pandemic has brought much change to the present. Some may remain and may even be the new norm in the post pandemic world.  One good lesson that we can take from this is to always be ready to expect the unexpected, for those who cannot learn from history, are doomed to repeat it.
< Previous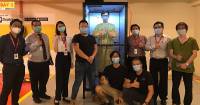 Sunway Installs Contactless COVID-19 Testing Pod to Protect Healthcare Workers
Next >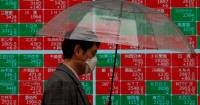 COVID-19 inflicts Major Blow to the Malaysian Economy

Warning: sort() expects parameter 1 to be array, bool given in /home/swysunway/public_html/stories/wp-content/themes/Avada/single.php on line 555