Savouring Sweet Success
6
-min read
Sunway University has become a household name when it comes to international success.

The university has built a reputation for nurturing fledgling and established talents, boasting an impressive roster including award-winning Chef Patrick Siau, head chef and practice professor at the School of Hospitality and athletes from the 2020 SEA Games in the Philippines.

Most recently, four of its students won gold in the "Restaurant of the Nations" category and silver in the "IKA Buffet" category at the 25th IKA/Culinary Olympics in Stuttgart, Germany. This was Malaysia's first gold in 32 years.
Young chefs Alicia Tay Xin Jie, Tsen Jun Yan, Pang Jin Yong and Amanda Cheah Pui Mun, alongside their team manager Chef Soon Pau Voon, knew they were entering uncharted territory when they decided to incorporate local flavours into their entry dish at the 25th IKA/Culinary Olympics in Stuttgart, Germany. It was a move that earned the disapproval of many local chefs.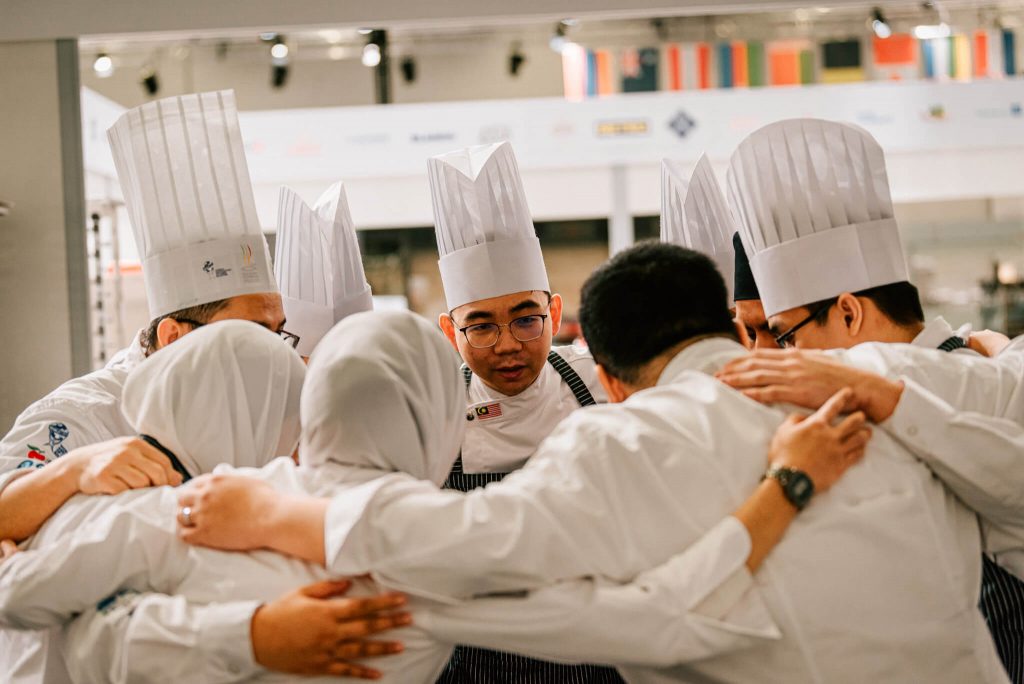 "That was his (Chef Soon's) game plan – to go all out with our Malaysian flavours, or nothing at all," said Cheah.
It was a bet that paid off handsomely – earning the junior chefs, who formed the Malaysia Junior (Youth) Culinary team, both gold and silver medals at the global culinary stage. The team also ranked sixth overall in the world at the competition.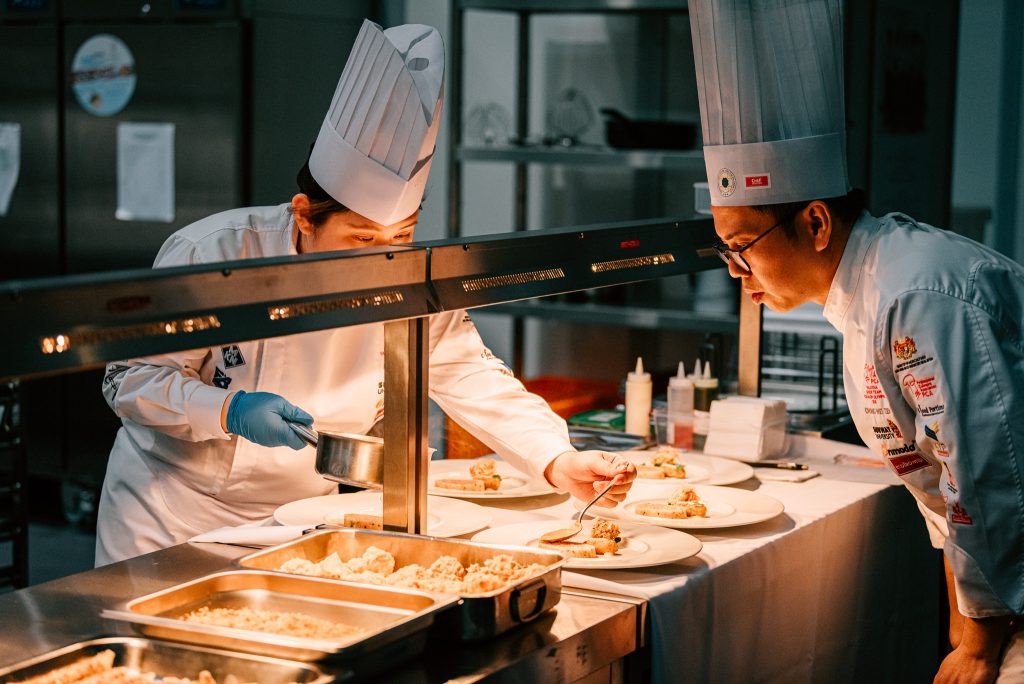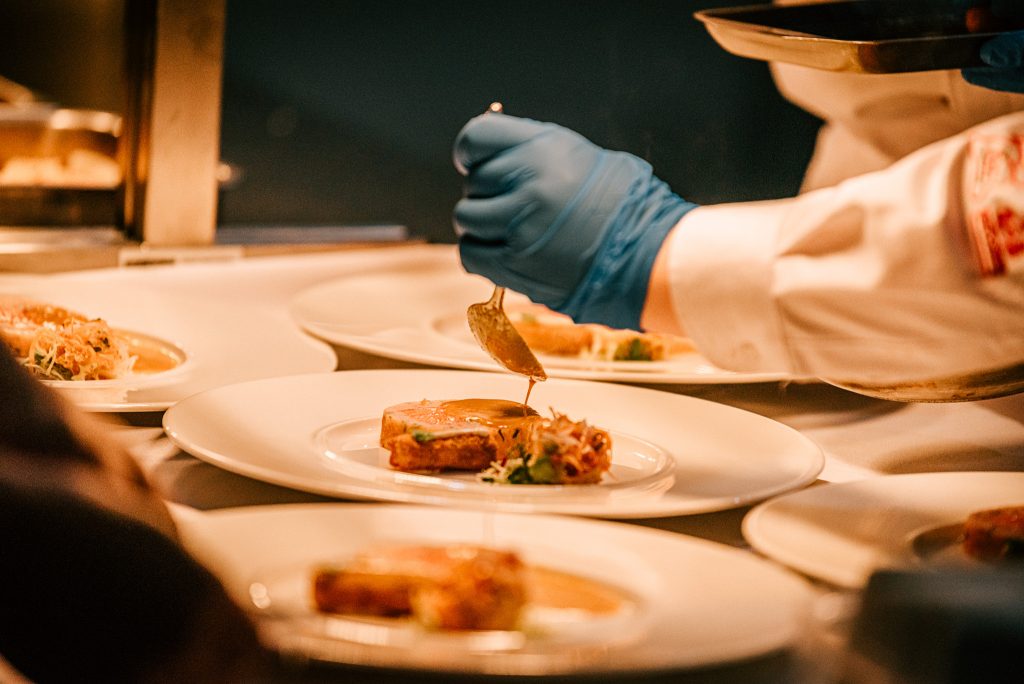 For IKA Buffet, the team had four hours to prepare a 12-pax meal consisting of four types of finger foods, a festive seafood platter with three garnishes and three sauces, a hot main course of rabbit and a dessert combining warm and cold elements.
In Restaurant of Nations, they were required to prepare a three-course meal featuring a warm seafood appetiser, a hot main course and a dessert made both hot and cold for a pack of 60 under five hours.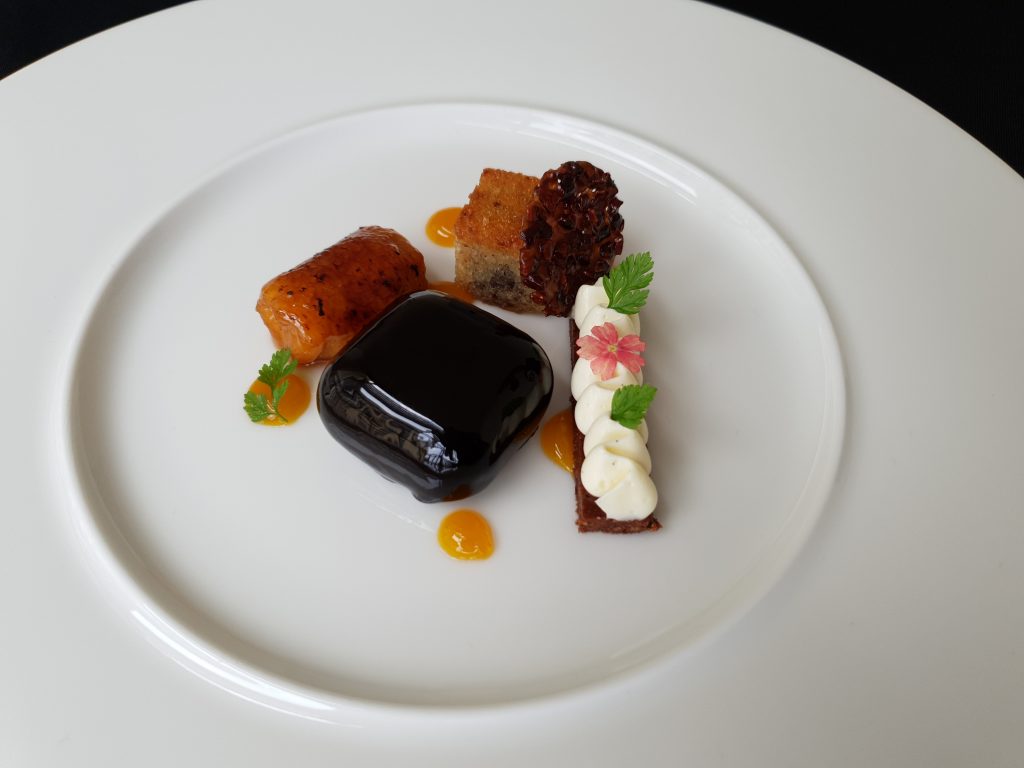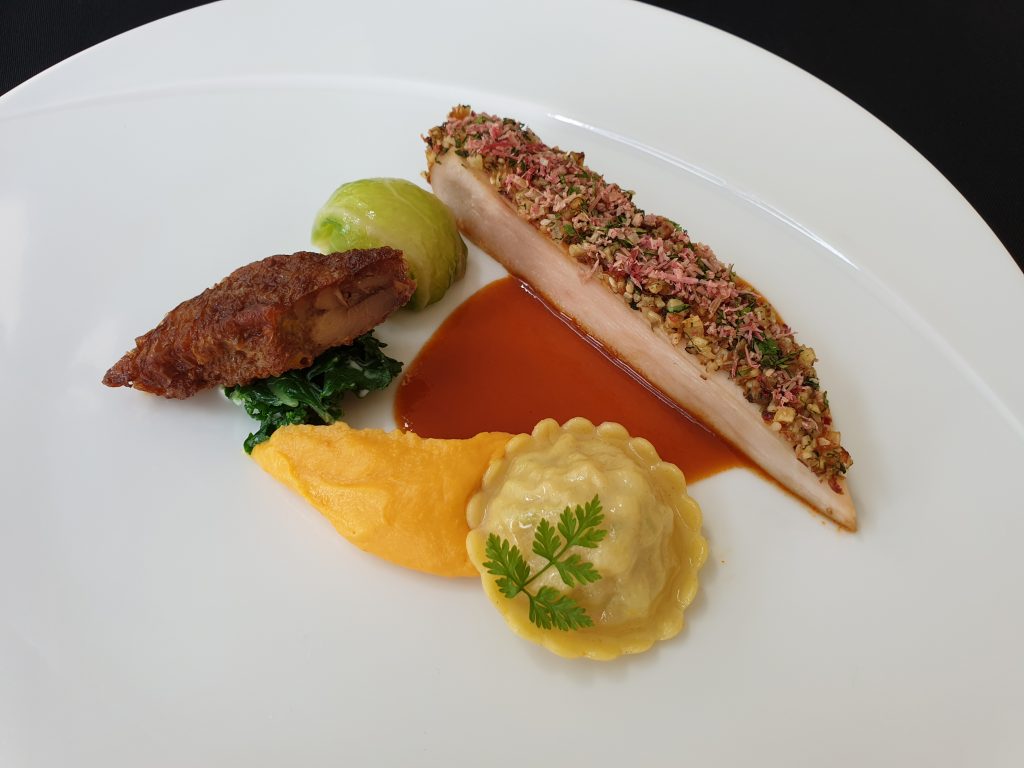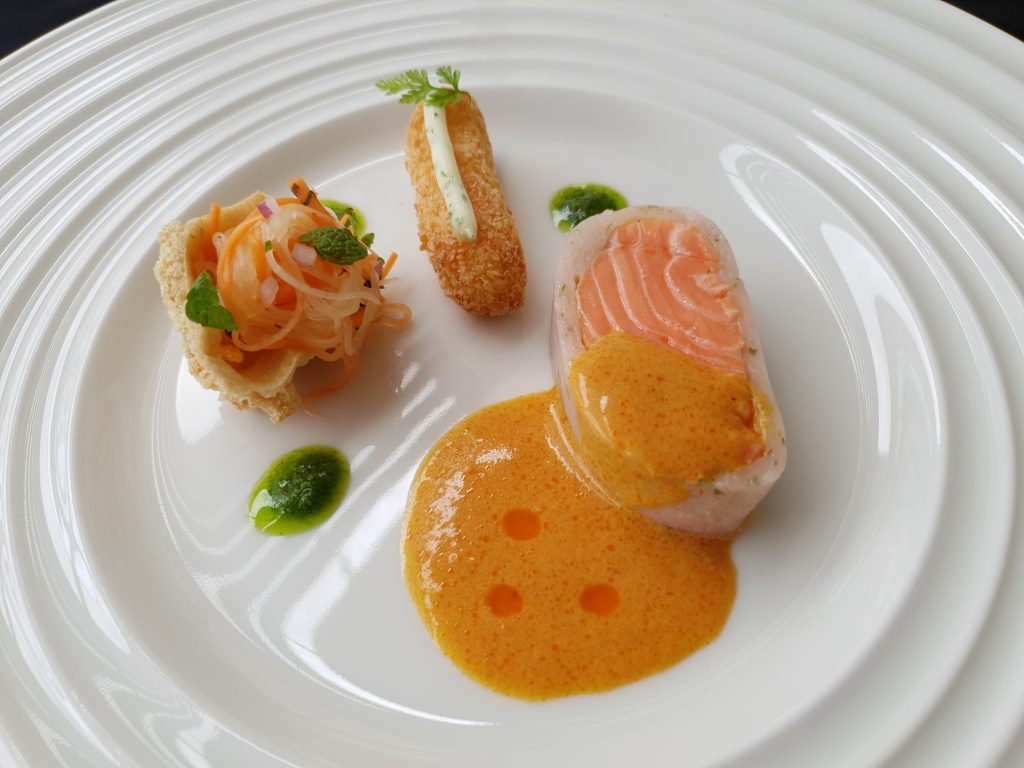 The warm appetiser, for instance, was heavily influenced by Curry Laksa – the trout was wrapped with prawn paste, accompanied by a milder curry sauce. The trimmings from the laksa were made into a vadai, an Indian inspired dish of lentils and spices.
"Everything had to be done from scratch – the fish had to be filleted on the spot, vegetables had to be cut and sauces made right there," Cheah said, when explaining one of the dishes.
One of the oldest and most prestigious culinary competitions in the world, the IKA/Culinary Olympics  is held every four years, organised by the German Chefs Association, with the first competition taking place in the 1900s. "The Olympics is the dream of every chef who actively participates in culinary competitions," said Team Captain Tay.
The team participated under the Junior National Team category, competing against 24 countries, four of which were from Asia: South Korea, Hong Kong, China and Malaysia. So far, the national senior team has participated in the 1988, 2004 and 2012 competitions. This is the first time Malaysia was represented by both senior and junior teams.
The Road to Success
Dedication, ruthlessness and perseverance are just some of the adjectives to describe the team, who started training for the Olympics in December last year. Training an average 10-14 hours a day, six days a week, it was no walk in the park for the team, as time constraints and classes posed some serious challenges for them. Some of the young chefs had to defer their studies to commit full time for training sessions.
"Every team member and support team played an important role in this – our mentors, for example, who constantly guided us along the way, providing us with all the physical and mental support," said Jin Yong, who had to rush his final year thesis while juggling other competitions and trainings.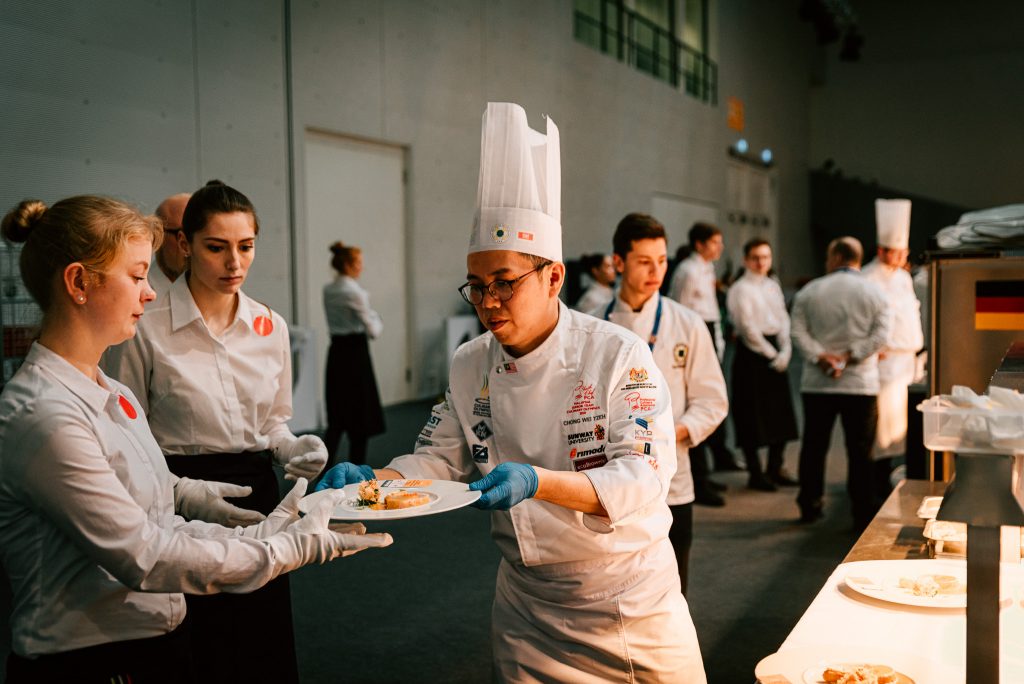 "We had to relearn the basic skills such as cutting, preparing, cooking and serving. Apart from that, we also had to master the art of purchasing and storing of ingredients too," said Jun Yan.
Besides their hard work, the young chefs also attributed their success to the support given by multiple groups which include the Ministry of Agriculture, Ministry of Tourism, Arts and Culture, the Professional Culinaire Association, Sunway University, fellow mentors, their senior and alumni Queeny Cheong, and industry partners.
Culinary as a Career
Despite the appeal and rising demand of tech or science-based courses, the decision to pursue culinary as a major – and most likely a career – stems from more personal reasons for all four budding chefs.
"My mum is my inspiration. When I was little, I always helped her in the kitchen – which sparked my passion and interest cooking," said Tay. "The culinary industry gives me a chance to explore both my scientific and artistic sides."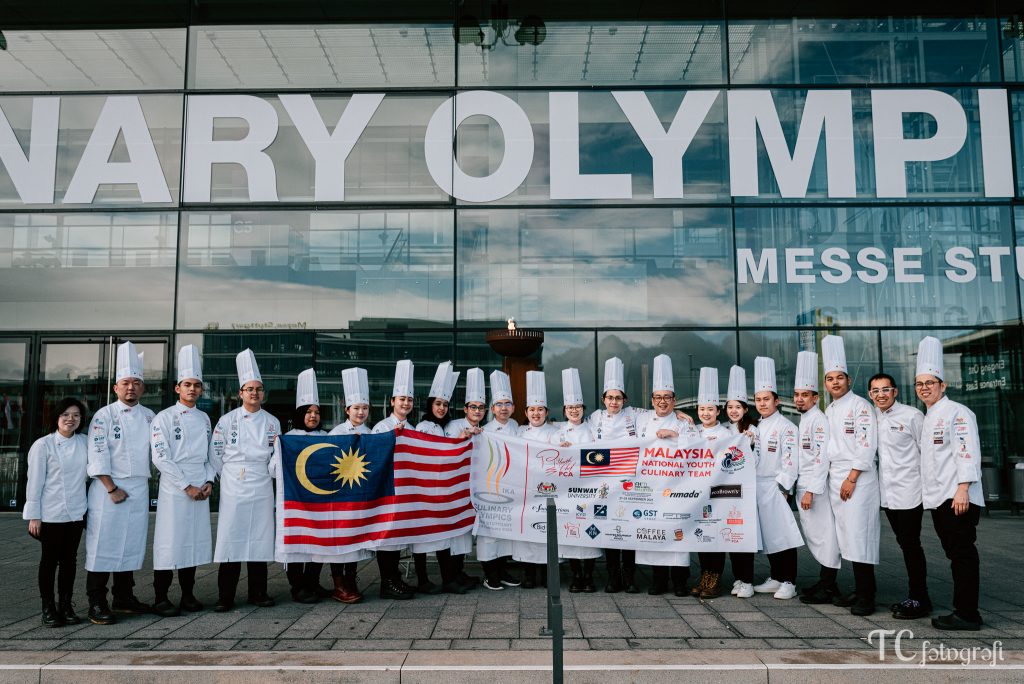 The more adventurous Jin Yong said this is an opportunity to experience and could learn about different cultures around the world through culinary and food.
The lure of an entrepreneurial career in culinary motivates Jun Yan to take a leap of faith in culinary.  "I have always been interested in cooking since I was young. Culinary programmes are more skill-based, which suits my preference of learning," he said. "At the same time, I can learn about managing a restaurant, and perhaps, run my own business in the future."
For Amanda Cheah, pursuing culinary means transforming her hobby into a real life career. "I always knew that cooking was my passion. Choosing culinary arts as a course to study means I can pursue a professional career in the culinary world," she said.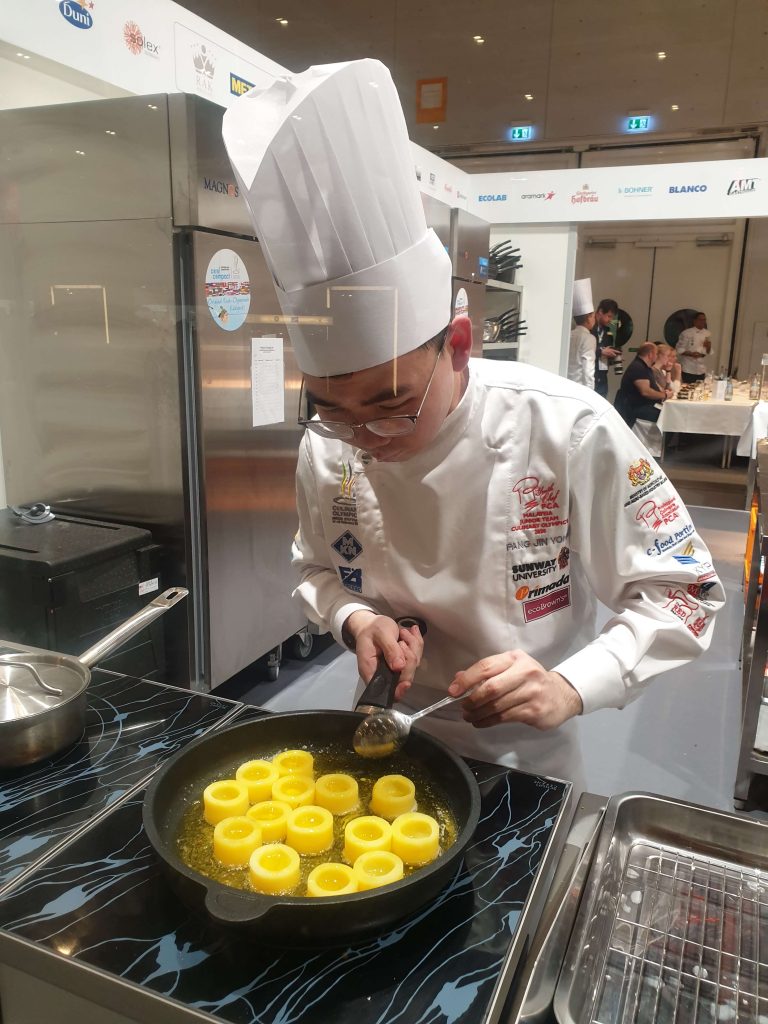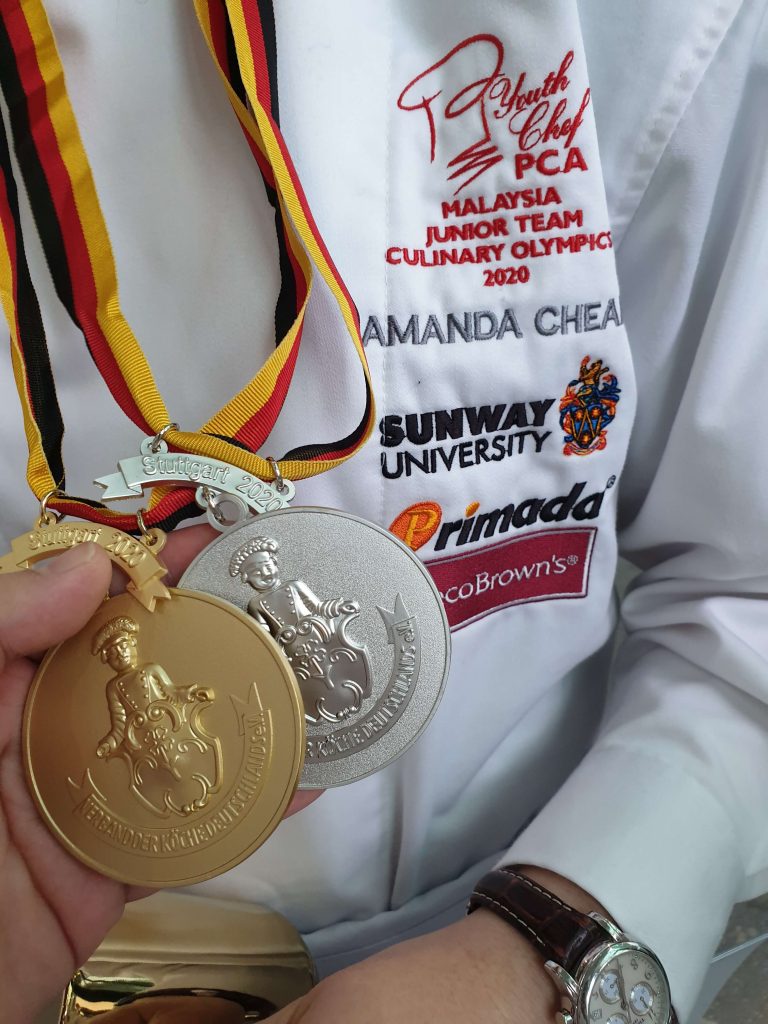 Like many others, the young chefs face various obstacles in their culinary journey. Among these challenges include the stereotypical assumption that culinary is the "easiest course." "We don't just cook. We learn other subjects as well – management, supply chain, food waste and sustainability etc.," said Jun Yan.
Sunway University – the Silicon Valley for Culinary in Malaysia?
With its state of the art culinary facilities, Sunway University provides these young chefs an excellent platform to excel in their education. The thriving and growing ecosystem offered in Sunway City Kuala Lumpur via its hotels and well-known award winning chef mentors, also provide these budding chefs the proper resources needed to succeed.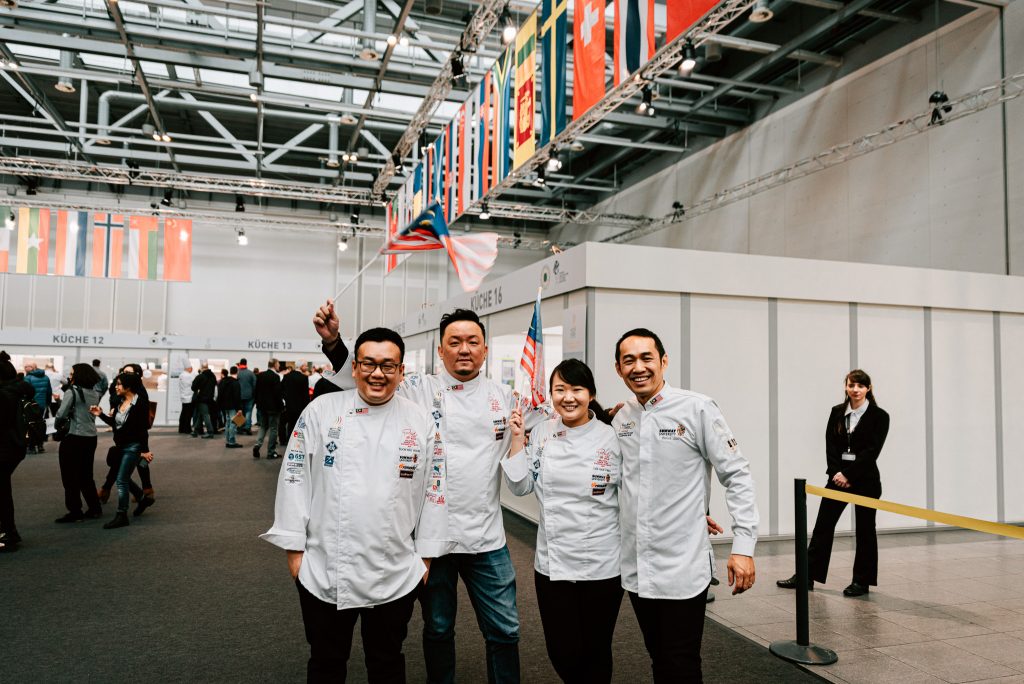 The team's mentors include Chef Soon, Chef Lee Han Ying, Chef Chong Wei Tzeh and Chef Patrick Siau.
A successful culinary team requires three key ingredients: commitment – time spent to prepare the team and mentoring training sessions till late nights and weekends; resources (both monetary and non-monetary) and knowing your competitors, according to Chef Lee.
Chef Chong credits the unconditional support from Sunway University as an important factor which helped Sunway University's School of Hospitality achieve its recent successes on the world stage – besides the relentless team work among members.
The future of culinary in Malaysia, like many other industries, said Chef Patrick, is heading towards a greener future – sustainability. "It is an important note to minimising food waste in any food production," he said.
< Previous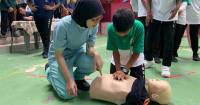 Shedding Light on Physical and Mental Health
Next >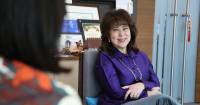 Educator Extraordinaire

Warning: sort() expects parameter 1 to be array, bool given in /home/swysunway/public_html/stories/wp-content/themes/Avada/single.php on line 555

This article first appeared in Berita Sunway Issue 68