A Sweet and Spicy Delight from Sheffield
5
-min read
Budding entrepreneur and Sunway University alumnus William Chew won the hearts of the masses after sharing his inspirational entrepreneurial journey, which included overcoming social anxiety, on BBC's hit television programme, Dragons' Den.

The chilli paste aficionado is the face behind Mak Tok, a Sheffield-based artisanal chilli paste enterprise.
If you didn't ask him, you probably wouldn't guess that 28-year-old William Chew, Sunway University alumnus (Class 2013) and chilli paste entrepreneur, lives with social anxiety.
Bubbly, witty, easygoing, and always smiling, Chew's exuberant personality, makes him instantly likeable. It's these similar traits, along with other factors, that convinced Sara Davies, a venture capitalist, television personality, and "Dragon" on BBC's hit television programme Dragons' Den, to invest £50,000 in his chilli paste business.
Chew's inspirational pitch brought Davies to tears, it also managed to garner 1.2 million video views on BBC's YouTube channel. The hit series offers aspiring entrepreneurs three minutes to pitch their business ideas to five multi-millionaires, or Dragons, who are willing to invest. His appearance on the BBC show not only shot him to instant fame, making headlines in England and Malaysia, but it also helped Chew get connected to notable players in various industries.
"I knew I had social anxiety from a very young age because I was always afraid to go on stage! Everyone thought it was just stage fight," said Chew, who plays music to cope with his social anxiety. "Music was to me, a therapy in itself."
Being an entrepreneur meant Chew had to appear in public more frequently, but it also opened up more opportunities for him to learn new ways to cope with his anxiety disorder. "Every single presentation I've had to make on Mak Tok felt slightly better," he said.
It was particularly difficult for Chew to manage his social anxiety after moving to England for his studies, spending almost six out of seven days cooped up at home. "It was a difficult thing to share initially, but then I felt it was important to let people know that even if you have social anxiety, you can do certain things," he said.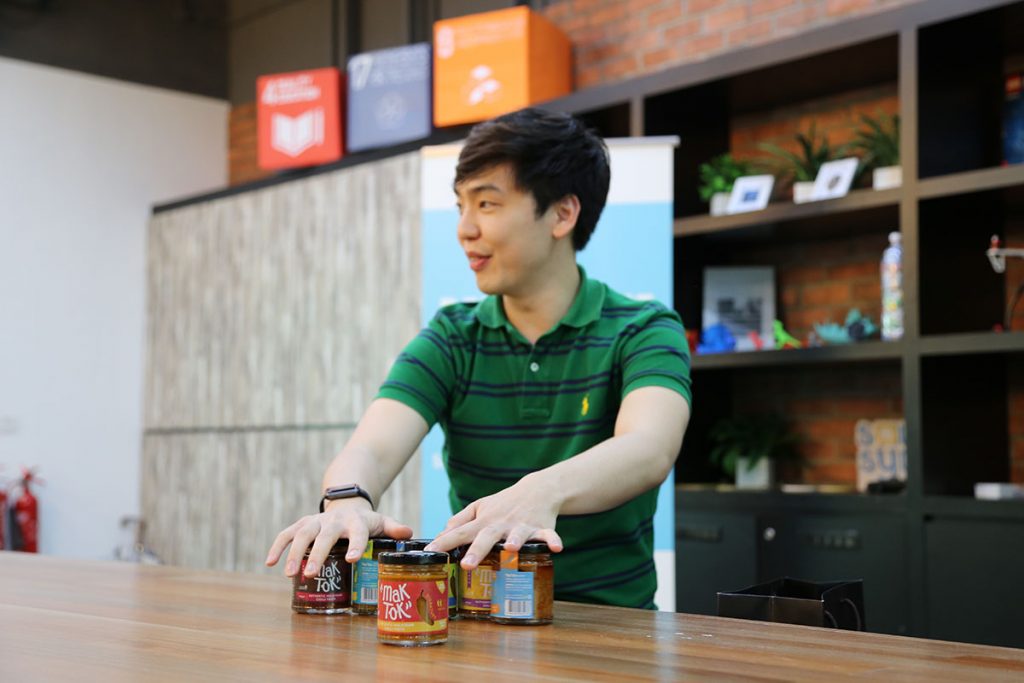 Chew points to his mother as the inspiration behind his own burgeoning culinary success. Missing his mother, Agnes Kong's, home cooking, the Penang-born Chew "nicked" her recipe and decided to recreate her Malaysian chilli paste! In May 2017, Mak Tok was born – Chew was still undergoing his MA in Psychology in Music at University of Sheffield during that period. After that, the rest, as they say, is history!
He named the company in honour of a kind hearted lady called Mak Tok to commemorate her death from breast cancer. Mak Tok played a pivotal role in his quest to make the perfect chilli paste, delivering dried anchovies to him from Malaysia to Sheffield.
The £100K Mak Tok business currently sells four different types of chilli pastes: Signature Chilli Paste, Satay Chilli Paste, Sweet Chilli Paste, and the fiery, Fire Chilli Paste in farm shops, delis and supermarkets (30 stockists overall) across England's northern regions, Yorkshire and Lancashire. It also sells its products via online British supermarket, Ocado. To date, it's sold up to 25,000 jars of chilli paste in retail, and a minimum of 45 jars in restaurants.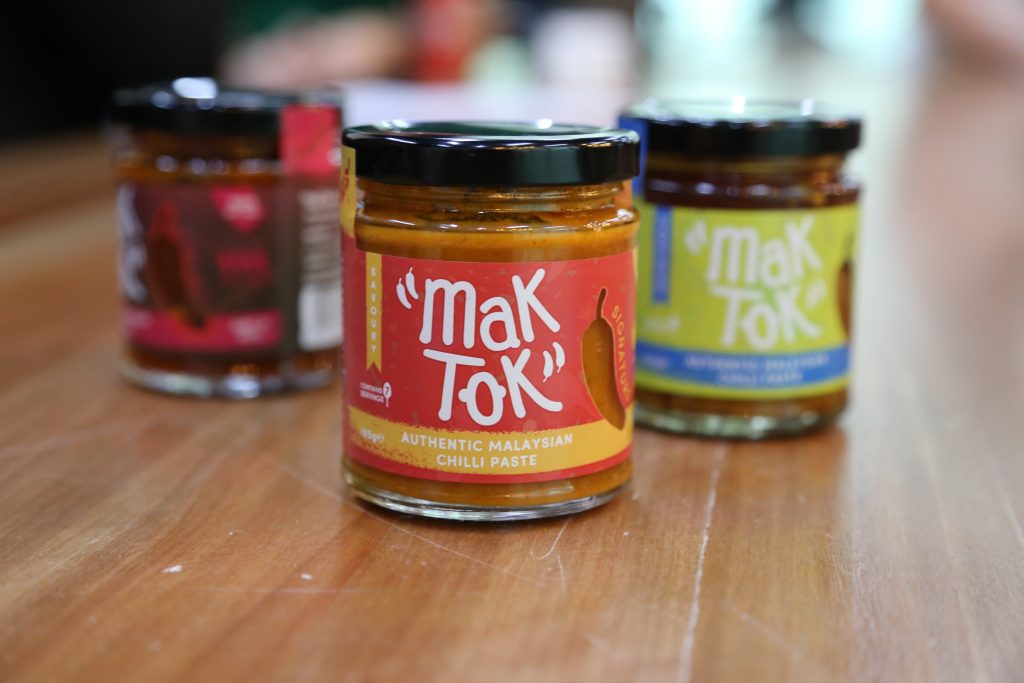 Chew plans to expand the business to other regions in England in the future. Mak Tok is not yet profitable, but Chew hopes his business will break even by next year and be profitable by end of next year. Chew, his cousin and co-founder Ng Shang Yin, and Davies, each own one third of the company.
The British outfit's products are made of all natural ingredients, a point that Chew uses to differentiate his enterprise from the rest. Though the products are altered slightly to fit the demands of the local market, it is still made to be as authentic as possible.
Sourcing high quality ingredients from suppliers is another one of Mak Tok's unique selling points. But getting these ingredients at cheap and affordable prices is no easy feat, and remains a challenge that Chew deals with regularly. The solution? Work with the right people. To him, "what you know, is not as important as who you know" in business. "At the end of the day, it's a people business, nobody likes to do business with a machine," he said.
It hasn't always been rosy for Mak Tok, Chew faced some issues with his visa in 2018, forcing him to close his business which inevitably led to the #savemaktok campaign.
Chew has no immediate plans to scale up the business, he says he and fellow investor Davies are still learning the ropes in the fast-moving consumer goods industry in the UK. Chew humbly admits that scaling, as of now, means more about equipping himself with the proper knowledge on his industry every single day.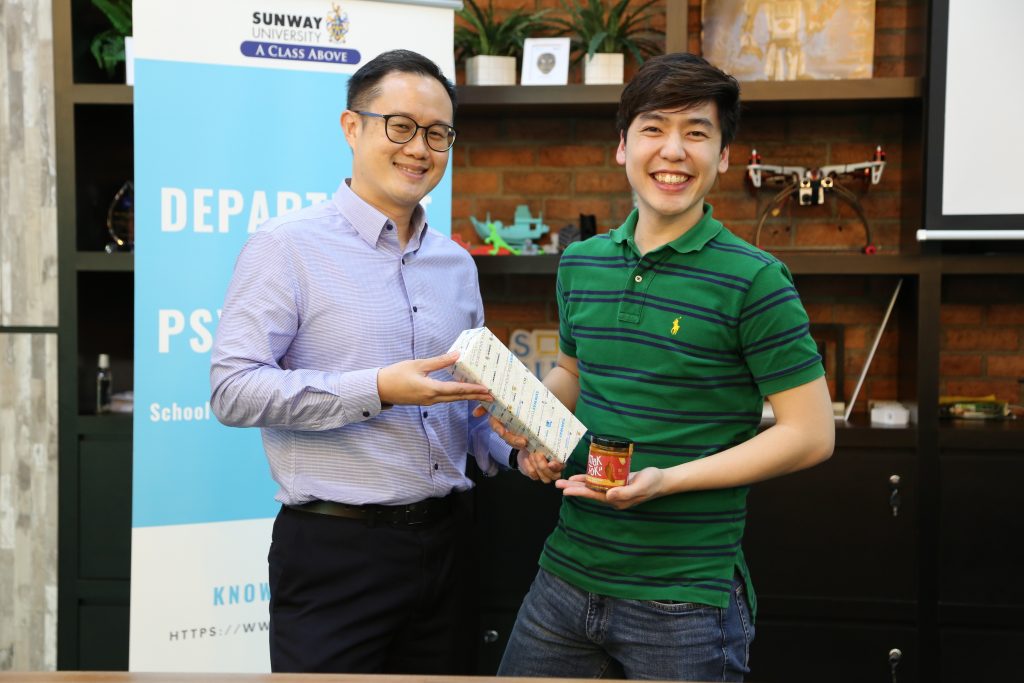 "Right now, how we are going to scale is through what we've learned yesterday and the day before," he said. "Our category, which is Malaysian food and international food, is going up against staple food like Italian which owns a large percentage of the market. Moving forward, we need to understand what niche we are working with and what tick people's buying power."
But a few collaborations are already in the pipeline for Mak Tok. For starters, it sealed partnerships with television and shopping channels in the UK, including British free-to-view shopping channel Ideal World. They are also cooperating with universities to enhance entrepreneurship in the UK. Chew also hopes to foster ties with the Malaysian Embassy in the UK and Malaysian Tourism in the future.
Chew's achievements have not gone unnoticed. He was the winner of the 2017 Evolve business competition, Fine Food Digest Editor's Choice in 2018 and was a finalist for The Pitch by Deloitte. He was also a finalist for the Sheffield Business Award in 2017. Most notably, he was awarded the Duke of York Young Entrepreneur Award in 2018.
Besides his radiant and positive attitude, Chew is also fondly recognised for his green baju Melayu, which has become a mainstay and part of his public persona.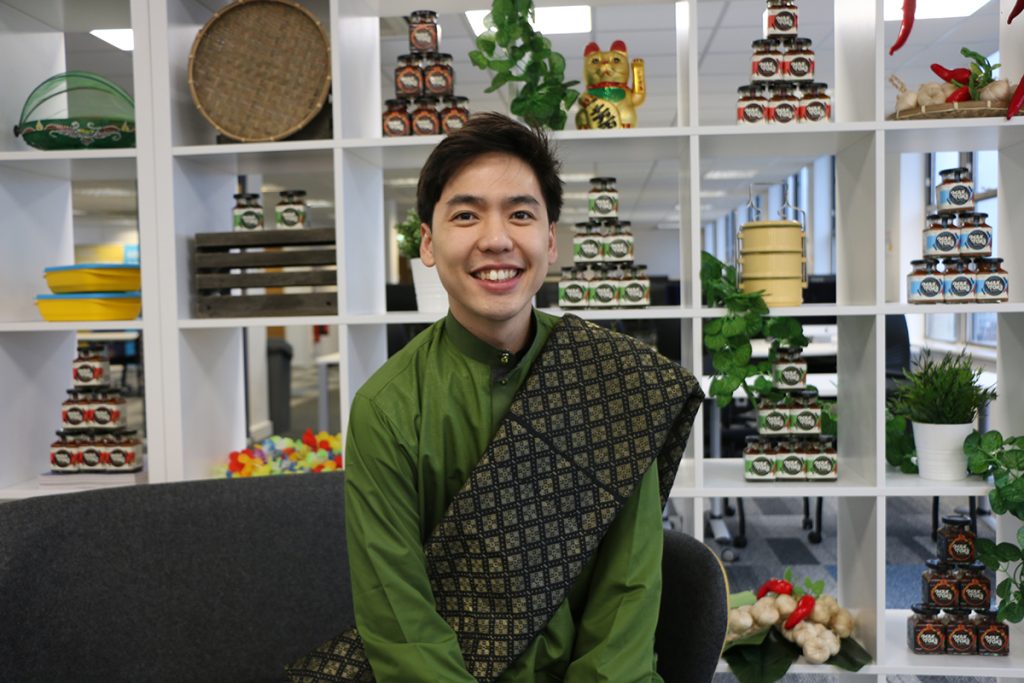 "What better way to share my culture on national television then through that baju Melayu," he said. "My identity itself has always been Malaysian. To be able to stand in front of the world and share this culture is truly a blessing."
< Previous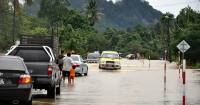 The Deadly Tides – Dissecting the Flood Phenomenon in Malaysia
Next >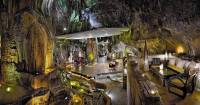 The Banjaran's Jeff's Cellar ranked among nation's best
This article first appeared in Berita Sunway Issue 67