Setting the benchmark for sustainability
2
-min read
Malaysian conglomerate Sunway Group which owns 12 business divisions is renowned for developing some of the most iconic townships and establishments in Malaysia. These include Sunway City Kuala Lumpur, Malaysia's first integrated green township and the country's model smart sustainable city; Sunway City Ipoh and the upcoming Sunway Iskandar in Johor.
Spanning more than 5,000 acres across the country, the townships and other integrated developments comprise a host of healthcare, education, retail, hospitality, leisure, residential and commercial entities built on the concept of sustainable development.
Sunway City – A Winning Formula
Developed on rehabilitated mining land, Sunway City Kuala Lumpur was transformed from "a wasteland into a wonderland." This township — which was developed from a barren land of disused and abandoned mining pools —is now home to more than 150 species of flora and fauna and a thriving community of more than 200,000 people living, working, studying and playing in a safe, healthy and connected environment.
Sunway City KL embodies Sunway's vision to be Asia's model corporation in sustainable development, innovating to enrich lives for a better tomorrow.
Sunway Group founder and chairman Tan Sri Dr Jeffrey Cheah AO says, "Not everything that matters can be counted in dollars and cents. An environment where friendships can thrive, families can prosper and communities can form close bonds is not measurable in monetary terms, but is an intangible metric that contributes to quality of life in so many other ways."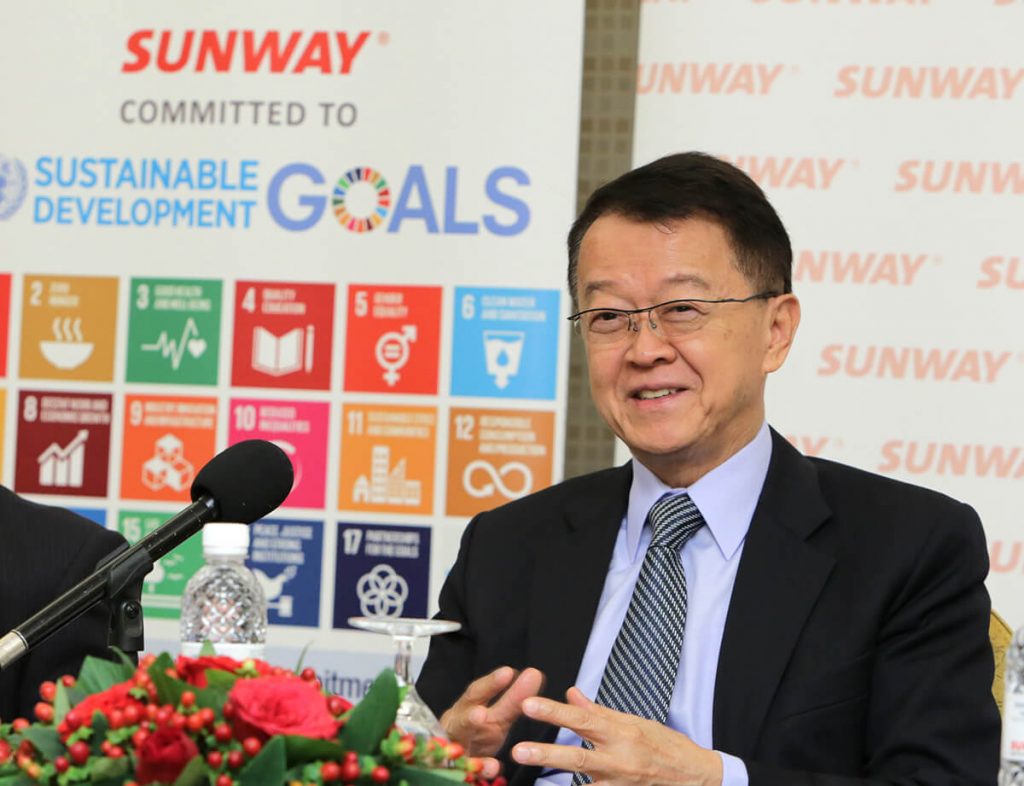 Going Beyond "Green"
Cheah's concept of sustainability transcends environmental concerns such as mitigating climate change or helping heal Mother Earth. "Sustainability is not just about the planet. It is also about its people," he stresses, pointing to the 17 Sustainable Development Goals (SDGs) adopted by the United Nations in 2015 that Sunway has wholeheartedly embraced.
It is this commitment that underlies Cheah's approach in making quality education (SDG 4) accessible.
Cheah transferred all his equity in institutions of the Sunway Education Group — in perpetuity — to the eponymous Jeffrey Cheah Foundation. The gift is currently valued at about RM1 billion and the Foundation has disbursed more than RM402 million in scholarships as of 2018. Cheah hopes to disburse more than RM1 billion in his lifetime.
To further underscore its commitment to sustainability, the Foundation in 2016 endowed US$10 million to the United Nations to establish the Jeffrey Sachs Center on Sustainable Development at Sunway University. It is headed by the world-renowned academic Jeffrey Sachs, who also serves as a special advisor on sustainable development to the United Nations secretary-general.
Leading By Example
Cheah steadfastly believes that sustainability and profitability can go hand in hand. "At Sunway, we demonstrate that we can do well by doing good. We hope to set an example that others can emulate in this part of the world," he says.
He adds, "I firmly believe that realising the SDGs is not the sole responsibility of governments alone. It requires the commitment of the public and private sectors, academia, civil society and every single individual.
"We are all in this together."
The article originally appeared in The Edge
< Previous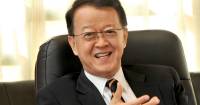 Impactful Philanthropists in ASEAN
Next >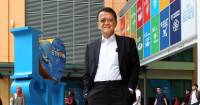 Education reform for a sustainable future

Warning: sort() expects parameter 1 to be array, bool given in /home/swysunway/public_html/stories/wp-content/themes/Avada/single.php on line 555