Sowing Seeds of Prosperity Beyond the Lunar New Year
3
-min read
Sunway's Lunar New Year video, "Sowing Seeds of Prosperity" underscores the meaningful connection between living sustainably and a prosperous new year.

As we wrap up Lunar New Year with Chap Goh Mei, we continue to spread the joy of organic farming, providing a pertinent solution to the issues of rising costs of living and climate change.
Our video tells the story of Xiao Wei meeting Ahmad, from whom she eagerly learns the contentment behind growing their own crops, together with a group of friends that they met along the way.
In this heartwarming tale, they learn to revel in the joy of organic farming and savour the produce together with their loved ones — empowering their parents, families, and communities to do the same.
These little changemakers are seen adopting organic farming practices such as utilising food waste and dried leaves as compost to reduce food wastage, carbon footprint and minimise greenhouse gas emissions.
As we face the rising costs of living and ongoing climate issues, this video showcases that people from all walks of life (even children!) need to unite in promoting climate-friendly food production through organic farming that ensures food security and decreases CO2 emissions.
At Sunway, we are proud to already be part of this effort with some 150,000kg of pesticide-free vegetables, expected to be produced sustainably by 2030 at our Sunway Organic Farm in Ipoh. We stand by our global commitment towards the United Nations Sustainable Development Goals (UN-SDGs), including Goal 11: Sustainable Cities and Communities, Goal 12: Responsible Consumption and Production, and Goal 13: Climate Action.
#SunwayforGood | Bringing the warmth of giving to the needy
For this year's #SunwayforGood CNY Cheer initiative, Sunway puts the fun in learning at Sunway Lost World Of Tambun to more than 250 underprivileged children from eight orphanages across Perak.
The children will be able to witness first-hand the beauty of wildlife at the theme park's Petting Zoo EduTour, as well as participate in Telematch Games such as Waddle to the Bottle, Balloon War and RimRock & Roll!
"Corporate social responsibility is high on Sunway's list of priorities and is part of our DNA. Since the inception of our #SunwayforGood initiatives, the group has touched the lives of millions of Malaysians – an achievement that we are immensely proud of. We hope that our efforts will continue to inspire others to follow suit, as we aim to touch the lives of millions more throughout the nation in the lead up to Sunway's 50th anniversary in 2024."  – Pn. Nik Tasha Nik Kamaruddin, Sunway Group Brand Marketing & Communications senior general manager.
In line with Goal 2: Zero Hunger of the UN-SDGs, groceries will also be distributed to 200 B40 families (1000 beneficiaries in total) in Sunway City Ipoh through our #SunwayforGood Food Bank initiative together with Malaysian Red Crescent Perak, ensuring their bellies stay warm and full this CNY 2023.
As Chap Goh Mei fast approaches, we at Sunway wish all a fruitful year ahead! We hope that everyone can find sustainability in prosperity beyond the Lunar New Year – living responsibly and with great care towards our loved ones, communities, and our planet.
< Previous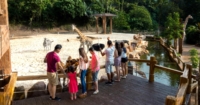 How Can We Travel "Greener"?
Next >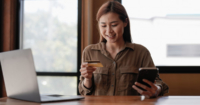 Are You Financially Savvy Enough to Achieve Financial Freedom?