The Joys of Eating at The Banjaran
3
-min read
Bristling with fresh, seasonal organic produce, the farms at The Banjaran promise diners a culinary experience that will leave them feeling not only full but spiritually satiated.
Tan Sri Sir Jeffrey Cheah had a dream. A venerable man who counts Sunway City Kuala Lumpur – the exemplar of sustainable township – among his legacy, wanted to create the next green facility on the much beloved city of Ipoh. A facility that would help the local economy and provide jobs; a facility where he could indulge his passion for the business of Mother Nature; a facility with an entirely organic farm attached. Deciding that a luxury hospitality development based on a different model could serve as an agent of change for a more sustainable future, The Banjaran Hotsprings Retreat opened in 2010 as the gem that would later stretch Sunway's success story farther north.
A New Food Movement
For many currently living in the hustle and bustle of urban cities, the wellness retreat can seem like a refuge: backed by some of the earth's oldest inhabitants such as a five-million-year-old rainforest and 260-million-year-old Paleozoic limestone hills, its 45 luxurious villas and spa offerings blend in seamlessly with their luscious surroundings, often putting on a spectacular display for ecotourists to see. But the key to The Banjaran is also food. In this fast-food era, the gentle art of "farm-to-table" has suddenly become a popular culinary activity. And at The Banjaran, the perfect environment is rooted just beyond the doorstep as it cultivates three organic gardens spanning over 10,000 sq. ft. for its retreat guests and restaurant patrons to relish in.
"Farm-to-table dining reminds us about the things that really matter – our inseparable relationship with nature, our infinite capacity to nurture, our imperative to live healthy and our inherent responsibility to the stewardship of the planet," said Tan Sri Sir Jeffrey Cheah who has very particular ideas about the sustainable dining concept. Leave it to Chef Lee Choon Boon to convert the philosophy into something delicious and tangible. The Banjaran's executive chef is adamant to reflect the mandate in his gastronomical creations. In other words, forget about standard menus. Using a list of ingredients just plucked from the trees or harvested from the ground, Chef Boon – as he is more fondly known – makes sure to showcase the best of local ingredients, dishes and produce in every gourmet meal, alongside The Banjaran's thoughtful selection of wines touted as one of the city's best.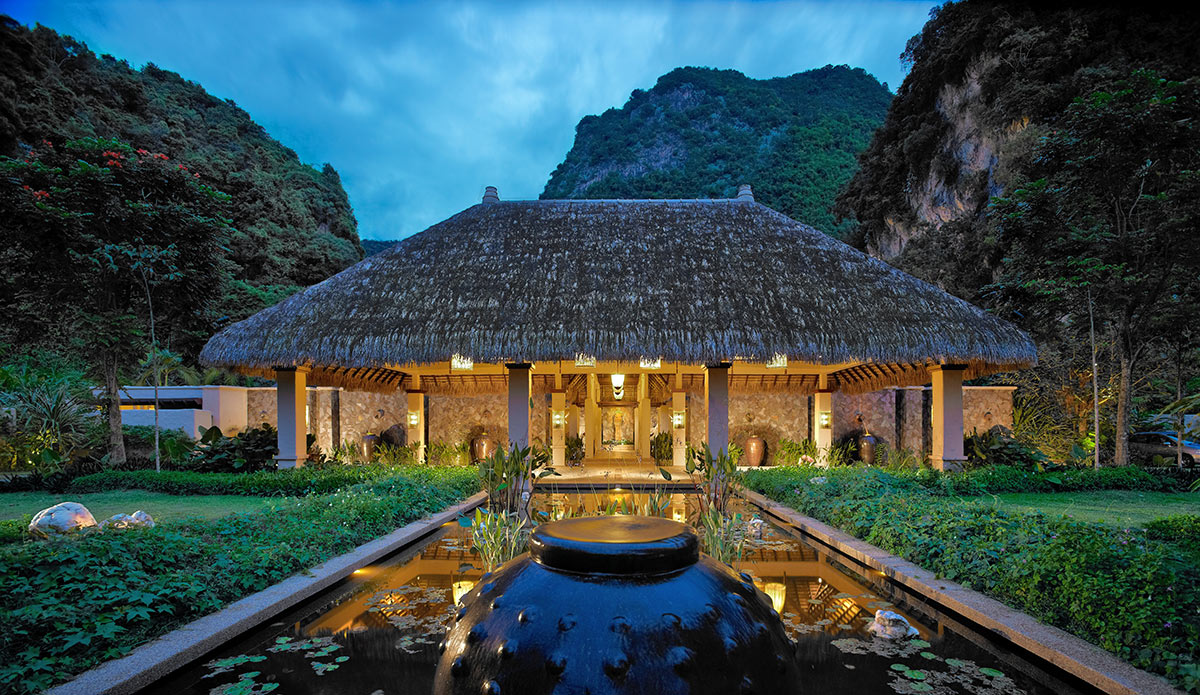 The Organic Formula
The Banjaran is all organic. Vegetables and herbs are free from contamination of carcinogenic pesticides and chemical fertilisers. Fresh water from the limestone hills nourishes the crops while farmers carefully remove weeds by hand. For Chef Boon, it is another kind of paradise – one with hundred different things to play with.
It is leafy green galore at both the Organic Garden and the eponymous Chef Boon's Garden, where crunchy lettuces and choy sum steeped in deep mineral will satisfy any skittish herbivore. Basketfuls of eggplants and cucumbers are a common sight when in season.
The Herbal Garden, on the other hand, produces a surprising variety of herbs: basil and cilantro, rosemary and thyme, sage and sweet basil, chervil and tarragon; you name it. A balance of tangy, sweet, and refreshing, permeates the air, often tantalising one's taste bud.
In the months of February and July, the retreat also offers seasonal buffet packages of durian, fresh from its land. Washed in jade and emerald, chartreuse and lime, these farms make a colourful impression, almost like a work of art.
Clearly, farm-to-table at The Banjaran is a lot more than just cooking with what is around. Consciousness is expansive in both its visual and visceral offerings. They give us not only a window into the complex and astonishing world of agriculture but also an opening for many good, heart-warming moments as we are invited to reconnect with nature. In these current circumstances that spell much doom and gloom, it would be a welcomed and much needed change. Just as Chef Boon concluded: "This place is full of vitality. Who wouldn't love it?"
< Previous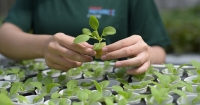 The New Garden of Eden
Next >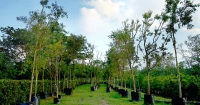 Keeping the City Cool
This article first appeared in Berita Sunway Issue 73