There's no Planet B: A Step towards Addressing Climate Change
Sunway's three public listed companies are now part of a 1,700-strong team to act against climate change
4
-min read
In 2021, three of Sunway's public listed companies – Sunway Berhad, Sunway Construction Group Berhad and Sunway REIT became one of the first few Malaysian companies to join more than 1,700 organisations globally to support the recommendations of the Task Force on Climate-Related Financial Disclosures (TFCD).

Malaysia currently ranks near the bottom of the Climate Change Performance Index, and Sunway intends to turn this around by taking steps both big and small in the fight against global warming.
Climate change is real, and while we cannot reverse its effects – whether rising temperatures or the occurrence of extreme weather conditions throughout the year – we can take steps to ensure a better world for the generations to come.
On this front, Malaysia currently ranks near the bottom of the global Climate Change Performance Index, which compares climate protection performances of countries responsible for 90% of global greenhouse gas emissions. This year we sit on the 56th rung out of 61 countries, signalling that we should do more, and do better.
To this effect, Sunway Group has stepped up and joined the fight against global warming, joining the 1,700-strong coalition of organisations globally to support the recommendations of the TFCD. This entails providing support for the goals of the Paris Agreement to limit global warming to below two degrees Celsius compared to pre-industrial levels and aims to achieve a carbon neutral world by 2050.
Governing and aligning our current goals with global ambitions
From our humble beginnings as a tin mining company in the mid-80s to the  conglomerate with a multitude of awards under its belt today, Sunway actively embarks on initiatives aligned to our staunch commitment in advancing the 17 United Nations Sustainable Development Goals (UN-SDGs) and our vision for Sunway City Kuala Lumpur (SCKL) to be a living laboratory where real-world solutions are generated for the betterment of the environment and humankind.
In 2020, Sunway Group set up a Board Sustainability Committee to oversee, assess and manage material matters that are ESG-related – the Board oversees the Group's sustainability strategy and integrates sustainability risks into our overall risk management.
With the aid of the Board, Sunway is working towards the four areas of disclosure recommendations laid out by the taskforce which include governance, strategy, risk management as well as metrics and targets.
Leading the way with environmental sustainability commitments
Actions speak louder than words, and our commitment to creating sustainable developments for the benefit of our communities can be seen in our consistent and conscientious efforts throughout the years.
SCKL currently houses a water treatment plant owned and operated Sunway that utilises existing mining lakes at Sunway South Quay and Sunway Lagoon as catchment areas, where 8.5 million litres of water are processed every day and provided to selected commercial buildings within the township.
The amount of water processed is sufficient to meet the water consumption needs of about 51,500 people daily, and rainwater is also harvested for cleaning and landscaping purposes. Through meticulous planning and execution, the water system in SCKL is currently shared across the development for drainage, supply and recreational activities so not a single drop goes to waste, simultaneously guaranteeing water security for our tenants and residents at SCKL.
In response to the rising need in cooling utilities due to the increase in temperatures annually, we also recently joined hands with ENGIE Southeast Asia to boost the country's environmental sustainability effort through the expansion of district cooling technology here. The technology, which seeks to reduce the emission of gases that contribute to global warming is another example of Sunway's innovative approach to ensuring a greener future for all.
In terms of greenery, SCKL is also home to 30,000 trees, with an additional 25,000 trees in other Sunway developments across Malaysia. Sunway City Iskandar Puteri's nursery in particular is a green haven – for each tree cut down to make way for a new development, another one or two are planted to not only balance out the ecosystem, but to also enhance the environment.
In 2020, the Group was able to generate 3% of electricity from solar panels, divert 4% of waste from the landfill and reduce water intensity by 23% from baseline year of 2015.
"We have aligned our material ESG issues to the United Nations Sustainable Development Goals as part of our strategy for Sunway Group's long-term success and economic value. With the TCFD, we have a strategic tool for engagement between our companies and investors.

Our commitment to disclosure in accordance with the recommendation of TCFD will help our company identify and assess risks posed by climate change. Sunway will continue to accelerate its sustainability strategy towards our continued growth, and to attract capital for continuous low-carbon innovation while driving to deliver a sustainable future for all." – Sunway Group president Tan Sri Chew Chee Kin.
< Previous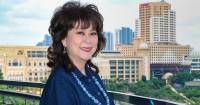 Lessons from the Past, Education of the Future
Next >
Why Sustainability Must Continue in a Pandemic