2021 in Review – Doing Well by Doing Good
8
-min read
In what was a roller coaster of a year, Sunway, alongside its various business divisions mobilised aid, comfort and support through its #SunwayforGood initiatives, aligning with its commitment to the United Nations Sustainable Development Goals (UN-SDGs), leaving no one behind.

Here's a look back on all that we have achieved and hope to continue achieving in 2022 and beyond.
All things – good or bad – have to come to an end, and the same goes for what was a challenging 2021. The year, while turbulent, was also one that was uplifting as we saw the coming together of communities, organisations and people to help one another, truly uniting in the overflowing spirit of #KitaJagaKita since the pandemic hit our shores early 2020.
Aside from our focus on sustainability, digitalisation and nation-building, Sunway, through our #SunwayforGood umbrella, truly believes in supporting our communities and ensuring that every person is cared for to create a prosperous nation for all. This year, we managed to reach out to more than 70,000 beneficiaries nationwide, bringing us one step closer to touching a few million lives in the next decade. More than 100,000 kilogrammes of food and over RM1 million worth of contributions were distributed to those in need.
Here, we look back on how we persisted to offer aid for our communities throughout the past 12 months.
Rising above the tide
With the monsoon season often wreaking havoc in our tropical climate, we quickly sprang into action to help those affected and displaced by severe floods.
In January 2021, our business divisions provided aid for flood victims in Johor, Pahang and Kelantan in the form of essential items and warm meals, amidst concerns of COVID-19 on the rise again. We were able to reach out to more than 8,000 flood victims through the help of several organisations including the Sultan Ahmad Shah Environment Foundation for its Taman Negara-Kuala Tahan Flood Aid Mission 2021 and Malaysia Red Crescent Society for its Pahang, Kelantan and Johor flood aid missions.
A week before Christmas, flash floods hit the state of Selangor, affecting tens of thousands of residents in Shah Alam and Klang. As these areas had not seen the likes of such torrential rain and flooding before, most were caught unaware and had to evacuate their homes with only the clothes on their back.
Supported by our NGO partners, Malaysia Red Crescent Society (MRC) and SAY Community, we immediately mobilised aid for victims across all our business divisions. Sunway Putra Hotel, Sunway Pyramid, Sunway Lagoon together with our partners – FFM Berhad, Massimo, Marrybrown, Super Coffee, Domino's Pizza, Meadow Fresh, Modern Mum Kitchen, Timeless Recipes for Every Occasion, V-Soy World, Flipper and Nestle Malaysia – have donated more than 9,000 packs of hot food and food items to the victims, frontline workers and rescue teams.
Sunway Medical Centre, alongside its telemedicine command centre, and Sunway Pharmacy provided medical care, nursing assistance and transported the elderly and sick via its ambulances. COVID-19 care and safety kits, and necessities were also distributed. Sunway Lagoon provided first aid treatment at Taman Sri Muda and other heavily affected locations, handed out bath towels, clothes and umbrellas to help those in need combat the cold.
The Sunway Malls Food Bank was activated to allow members of the public to donate to the flood victims, while Sunway University opened the Sunway House Waterfront Residence to all staff, students and their families who were affected by the floods.
Once the floodwaters receded, SAY along with Yayasan Raja Muda Selangor (YRMS) and Football Association of Selangor (FAS) coordinated post-flood clean ups. In Perak, we delivered cleaning tools such as water hoses, brushes and brooms to help in the aftermath. In Pahang, five sets of high-pressure water jets and 10 sets of cleaning equipment were sent to Mentakab and Temerloh via the MRC. More cleaning tools were also supplied to Puchong, Klang and Kajang as well.
With the downpour continuing in different parts of the country, we also activated Sunway Flood Relief in Johor. The Sunway City Iskandar Puteri (SCIP) team will be working with MRC to assist in evacuation efforts for Tangkak and Segamat through the state EXCO office. Sunway Big Box Mall has since activated a donation drive for the flood, with SCIP staff donating essential items to the cause.
Volunteers from SCIP, Sunway Big Box Mall and Sunway Hotel Big Box are also lending a hand to purchase and pack flood aid items to be distributed to those affected in the state.
Last but not least, Sunway, alongside Istana Negeri Sembilan also reached out to those affected by the floods in Jempol, Negeri Sembilan, providing aid during these extremely trying times.
"As Malaysia faces one of its worst floods in history, Sunway pledges to continue providing swift aid and relief efforts to communities in flood-stricken areas and stand by them in their hour of need. On behalf of Sunway, I want to thank all our partners, staff and volunteers for stepping up and contributing as we reach out to the flood victims." – Sunway Group Brand Marketing & Communications Senior General Manager Ms. Nik Tasha Nik Kamaruddin
Supporting the National COVID-19 Immunisation Programme
Close to a year after the nation first went into lockdown, we finally received some reprieve with the arrival of the COVID-19 vaccines. Starting with frontline workers, other Malaysians queued to receive their shots as well, and Sunway played a pivotal role in expediting the vaccination rollout in the country, administering more than 350,000 doses of COVID-19 vaccines across Selangor.
Four vaccination centres – Sunway Pyramid Convention Centre (SPCC), SunMed Convention Centre, Sunway Specialist Centre Damansara (SSCD), and Sunway Medical Centre Velocity (SMCV) – amounting close to 200,000 sq. ft. were offered rent-free to carry out vaccinations in the country.
These efforts were instrumental in helping the nation achieve widespread vaccination coverage in Malaysia. Kudos to all our healthcare and frontline workers who worked tirelessly to make this happen!
Celebrating Malaysians, the Malaysian way
In a   country such as ours, one of the best parts of the year is celebrating our significant festive occasions together in the spirit of muhibbah. Kicking off the year with Chinese New Year cheer, Sunway consistently works towards making sure no one is left behind in these joyous occasions.
The Sunway L.I.N.E. (Learn. Innovate. Nurture. Evolve) initiative provided more than 230 beneficiaries of various multiracial homes a total of seven laptops and one year's worth of WiFi among the orphanages, providing access to quality education that they deserve. Packed lunches, Vitamin C, hand sanitisers, angpows, festive cookies and school bags were also gifted to the children.
For the Raya celebrations, we reached out to some 30,000 Malaysians in Selangor, Kuala Lumpur, Penang, Perak, Johor and Kelantan by donating rice, groceries as well as comforting hot meals and traditional bubur lambuk to B40 communities and children's homes.
In October, we reached out to single-parent and single-income households for the Deepavali celebrations, providing close to 30,000 kilogrammes of essential groceries and nutritious food for three consecutive months via the #SunwayforGood Food Bank. To ensure the smooth rollout of this initiative, we worked with the National Association of Women Entrepreneurs of Malaysia (NAWEM), the Development of Human Resources for Rural Areas (DHRRA) as well as the Malaysian Red Crescent (MRC) to identify families requiring urgent assistance.
In place of producing a National Day video, we committed our advertising funds to assist B40 communities who continue to be economically affected due to the pandemic. We were able to distribute more than 25,000 kilogrammes of food to some 2,100 underserved families until Malaysia Day.
Aiding fire victims in Karak
Multicare Pharmacy, a member of Sunway Group, rushed to the aid of victims in Karak who lost their homes and businesses in a blaze – more than 50 homes and eight shop lots were razed to the ground, leaving more than 150 people in the village homeless. Over the course of three days, Multicare's pharmacists and pharmacy assistants extended help and comfort to the victims and rescue team through their Disaster Relief programme.
Receiving recognition for our continuous efforts
Earlier this year, we received prestigious recognition for the social impact of our CSR efforts from the Department of Social Welfare Malaysia at its 75th Anniversary Celebration. Sunway Group founder and chairman Tan Sri Sir Jeffrey Cheah was on hand to receive the accolade from then Prime Minister YAB Tan Sri Muhyiddin Yassin.
To round off the year, we also won several highly coveted accolades such as Company of the Year in the Multi-Disciplinary Business category at the Sustainability & CSR Malaysia Awards, the Community CSR Awards at the iProperty Development Excellence Awards (iDEA), and the Best Corporate Responsibility Initiatives Award at The Edge Billion Ringgit Club in recognition of our outstanding leadership and corporate citizenship through our #SunwayforGood initiatives that positively impacted B40 communities across the country. The awards highlights outstanding public listed companies that walk the talk in promoting sustainable economies and caring for the community.
"Prevailing through the challenging year of 2021 is testament to our resilience and unity – caring for one another and leaving no one behind. We are proud to witness our people rally together for the wellbeing of our communities in times of adversity. Rain or shine, we look forward to inspiring positive change in our nation and touching more lives." – Tan Sri Datuk Seri Razman M. Hashim, deputy executive chairman of Sunway Group 
Taking strides towards a brighter 2022
As the year drew to a close, we put together a video to encapsulate the journey that all of us had gone through with our favourite lima sekawan (five friends) that tells stories of compassion, strength, courage and unity in our #SunwayforGood efforts this year.
As our 50th anniversary celebration approaches in 2024, Sunway has embarked on a mission to fulfil four pledges by that year. These pledges are: 
Build and refurbish at least 50 libraries through the Sunway READ programme.
Pack millions of meals and touch more lives of the undernourished communities.
Set up 50 urban farms for 50 orphanages across Malaysia.
Together with the National Kidney Foundation, provide basic health screening for 50 Orang Asli communities.
Through our #SunwayForGood initiative, we want to further engender the importance of sustainability and corporate social responsibility efforts in order to build a more equitable and resilient Malaysia for all.
< Previous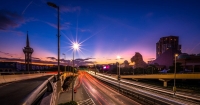 Who Cares, Wins. On the Back of a Strong Year
Next >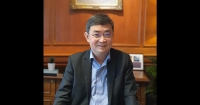 A Matter Of Corporate 'Survival' In Post-pandemic World