An Excursion with a Cause
A Sunway staff shares her tale of visiting an Orang Asli village in Tapah, Perak.
3
-min read
Sunway Group has been packing meals to alleviate hunger among underprivileged communities in Malaysia, Cambodia and Timor Leste through the Rise Against Hunger campaign since 2014.

The Orang Asli in Kampung Sekam, Perak, is one of the beneficiaries of the CSR initiative.
Staring across a room full of Orang Asli mothers and children stood 23-year-old Juliana of Kampung Sekam. Her eyes were locked on a small boy seated a few feet away, waiting patiently in line for a medical checkup.
"I've been at this village my whole life," she said. Her 6-year-old son, like other Orang Asli children in the village, have never attended a medical checkup since birth, but fortunately, is living a healthy life.
Juliana and the Orang Asli families in Kampung Sekam are beneficiaries of meals packed by volunteers from Sunway Group. Sunway has been packing meals to alleviate hunger among underprivileged communities in Malaysia, Cambodia and Timor Leste through the Rise Against Hunger campaign since 2014. To date, a total of 1 million meals have been packed.
Located in the deep tropical forest of Tapah, Perak, Sekam Village is a leafy paradise situated just above the base of Cameron Highland, and is only accessible by foot. The one-hour escapade was made easy thanks to cemented pavement roads funded by the Sahabat Orang Asli (SOA), an outreach project associated with St. Michael's Church in Ipoh which has been aiding many Orang Asli communities in Perak since 2013.
Hubert Tong, a representative of SOA, said the organisation has aided close to RM80,000 in funds to support the Orang Asli community at Sekam. "Our aim is to teach them to be more independent. We educate them on the different ways to do business" he said.
Around 400 Orang Asli currently reside in Kampung Sekam through four separate clusters. Contrary to popular belief, the community is self-sufficient and entrepreneurial – growing their own produce for survival, as well as selling homegrown products to vendors in the city. "They have been receiving huge demands for their chickens. Folks tend to pay up to RM50 for a chicken," Tong said.
Dr. Albert Yong gently uses his stethoscope to check an Orang Asli woman while scribbling notes. A family medicine specialist, Yong's main responsibility is arranging the medical outreach for the whole year, ordering medication, looking for volunteers, and delivering medical service to Orang Asli on a monthly basis.
Malnutrition, Yong said, is the common problem among Orang Asli children followed by parasitic infestation, skin infection, especially scabies and other respiratory infection. "This partnership is important to SOA as we get regular supply of fortified rice from Rise Against Hunger through Sunway Group. The rice directly benefits children who are suffering from malnutrition," he said. "Over the span of five years, we've observed a decrease in medical conditions."
The decline could be attributed to the specially formulated meals prepared by Sunway Group volunteers, which consist of rice, lentils, dehydrated vegetables and a flavouring mix including 23 essential vitamins and minerals.
"Hunger is the common thread among the world's most challenging issues. Targeting hunger leverages support to other causes including poverty, disease, education, and the welfare of women and children," said Sunway Group Brand Marketing and Communications Senior General Manager, Jane Poh.
< Previous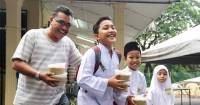 Bubur Lambuk Distribution
Next >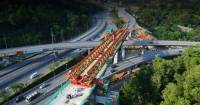 SunCon Secures 67% of FY2019 Target in First Quarter
This article first appeared in Berita Sunway Issue 65