"Board" Meeting Takes on a Whole New Meaning!
4
-min read
If you want to find a way to make one minute feel longer, test yourself in this virtual challenge by Sunway Iskandar.
COVID-19 has posed a huge restriction on mass gatherings. However, it does not mean that our physical activities have to screech to a halt! Thanks to the advent of the internet, it has allowed us to be more connected and active than ever.
So let us get together for a worthy cause by being part of the Sunway Iskandar Virtual Challenge! Get ready mentally and physically as this Virtual Challenge aims to put you through the toughest core exercise – planking!
Planking?
Your core is made up of several muscle groups that covers your abdominals, back, hips, pelvis, and buttocks. It is important to keep the core strong as a weak one can cause all sorts of problems such as poor posture, which inevitably leads to back, neck and shoulder pain. In addition, sore knees and hips often can be traced to a weak core. Over time, having a weak core can cause muscle strains and eventually, lingering pain.
Hence, the best way to strengthen these core muscles is by planking. It is an isometric core strength exercise that involves maintaining a position similar to a push-up for a maximum possible time.
"How does one plank?" – you may ask. It is done by holding yourself in a push-up position with your forearms and maintaining a straight line from your head and neck to your feet.
Sunway Iskandar Virtual Challenge
img class="aligncenter wp-image-10857″ src="https://www.sunway.com.my/stories/wp-content/uploads/2020/11/Banner-1024×533.jpg" alt=""Board" Meeting Takes on a Whole New Meaning!" width="1024″ height="533″ />
This virtual challenge is Sunway Iskandar's first ever fitness and lifestyle virtual event. With the CMCO back in full effect and many of us working from home, we invite you to take part in this online challenge that encourages a healthy lifestyle – both mentally and physically, by bringing the gym to your home!
Organised by I Impact and brought to you by Sunway City Iskandar, this challenge will run from now until 30 November 2020. Registration is ongoing and it is not too late to join in the fun!
Once you have registered, you can immediately start the challenge. Stay on the plank as long as you possibly can to stand a chance to win RM1000 in cash plus a cool medal! Each participant will also receive an e-certificate and an exclusive Challenger T-shirt!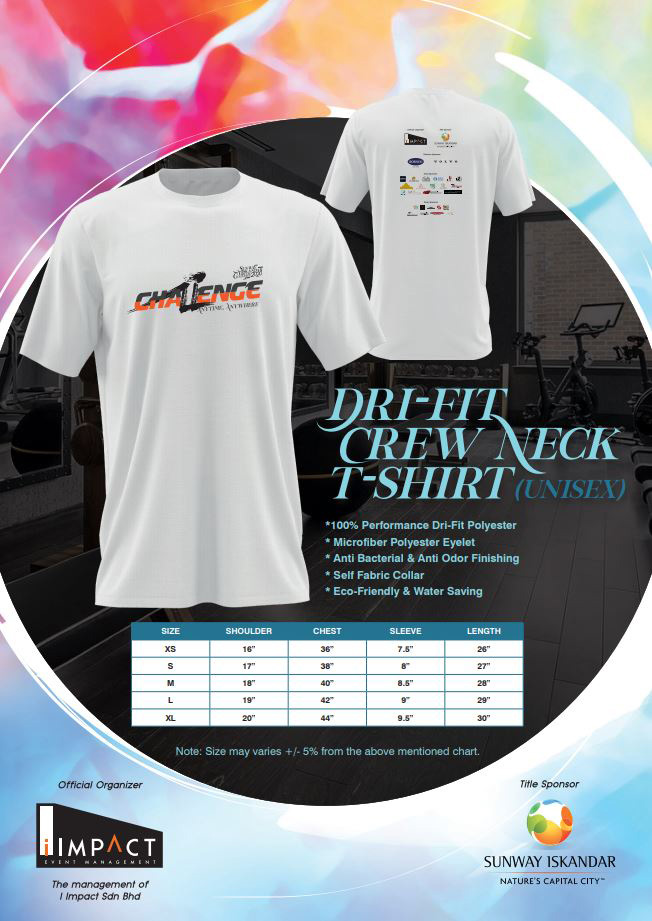 Take up the challenge in the comfort of your own home, at your convenience, too! All you have to do is to film yourself planking to the limit! (ensure your whole body can be clearly seen)
Once done, upload your video using the same link where you registered.
Plank alone or with friends! Assemble a team of 10 and face this challenge together! Similar to the Terms and Conditions set for individual participants, the group with the longest accumulated duration of the plank by all 10 members will win a cash prize and a trophy.
Gamed for a Sunway challenge?
This challenge also aims to be in the Malaysia Book of Records for "The Most Number of People doing a Virtual Plank". So of course, the more the merrier!
In addition to that record, the Guinness World Record for holding a plank currently stands at eight hours, 15 minutes and 15 seconds, set by US Marine veteran George Hood in 2020. This would be the platform to test yourself, better still to break the record!
Ready? Set? Plank!
Championing Healthy Living
Over the years, Sunway has hosted several high profile exercise events to not only raise awareness and money for a good cause, but also to promote wholesome living. We have hosted charity exercise events such as Sunway The Good Run, organised by Sunway Property and Sunway Medical Centre, in collaboration with the Subang Jaya Municipal Council (MPSJ) and Prasarana Malaysia Berhad (Prasarana), aimed at motivating individuals to contribute to a healthy, sustainable community and living space, in addition to celebrating Sunway Medical Centre's 20th anniversary on 2019…
Multiple Sclerosis (MS) Walk, organised by the Rotaract Club of Sunway University in collaboration with Sunway University, The Multiple Sclerosis Society of Malaysia and The Rotary Club of Bandar Sunway,  to create awareness of the potentially debilitating disease…
and Run For Rare, organised by the Malaysia Lysosomal Diseases Association (MLDA) in partnership with Sunway to spread love and awareness for Rare Diseases.
"Having a healthy lifestyle means staying fit physically, mentally and emotionally. Living a healthy lifestyle can help prevent chronic diseases and long-term illnesses. By being healthy, you will also feel good about yourself. Continue to have an active lifestyle, stay positive and have a growth mindset to boost your self-esteem." said Sunway founder and chairman Tan Sri Dr. Jeffrey Cheah
Sunway also continues to engender and promote a healthy lifestyle towards improving the health and well-being of the communities it serves, which is in alignment with the United Nations Sustainable Development Goals.