What's The Fuss With 5G?
2
-min read
In today's increasingly digital world, everyone wants a slice of the latest emerging technology to spur innovation and to stay ahead of the game.

The connectivity and computing capacity of the 5G network offers just that.

It's so much more than a swift wireless network compared to its predecessor, 4G.
The technology will soon change the way devices, cars, TVs, and things like linked city street lights, connect to the internet and one another. 5G technology is also at the crux of the trade war between the US and China, causing the ban that prevents US companies from working with telco company Huawei.
Closer to home, 5G technology can be of particular use for a smart city like Sunway City Kuala Lumpur, which will be able to use the network to connect to devices around the city. 5G also offers greater bandwidth, meaning more devices can use the network at the same time.
"5G is not just about faster smartphones. The transition to new fifth-generation cellular networks, OR 5G for short, will also affect many other kinds of devices, including industrial robots, security cameras, drones and cars that send traffic data to one another.

Officials in the United States and China see 5G networks as a competitive edge. The faster networks could help spread the use of artificial intelligence and other cutting-edge technologies. – Source: The New York Times
Expansion of 5G technology is widely cited by experts as the key to the development of smart cities, which are continuously finding new ways to add technology to improve environmental, financial and social aspects of urban life.
In an article by BBC, the GSMA – an organisation that represents mobile network operators has said that it believes that 5G services and weather sensing can co-exist.
"We cannot allow these scare tactics to prevent us from reaping the huge societal and economic benefits of 5G networks," said Brett Tarnutzer, the trade body's head of spectrum." – Source: BBC.COM
"Although the technology is still certainly very much in its infancy, the advent of 5G connectivity is set to give smart cities a major boost. As 5G rolls out across the world and more and more of us get connected, the potential it offers to smart cities of the future is truly endless.
And you never know – those flying cars might not be too far away after all." – Source: techradar
< Previous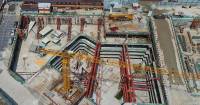 Sunway Construction Exceeds Full Year Target of RM1.5 Billion
Next >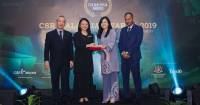 Sunway bags top CSR Award