Malaysia Lestariku
5
-min read
The beauty of our country which we proudly call home is something to behold, yet it has witnessed substantial upheaval brought upon by the impact of climate change and human action.

This Malaysia Day, we reflect upon what is required to safeguard our natural wonders and abundant resources for a greener and sustainable future
Malaysia, tanah airku.
These three familiar words, translated as "Malaysia, my homeland," express the love and pride we have for our country, a sentiment that is especially pronounced in the months commemorating our National Day and Malaysia Day in August and September respectively.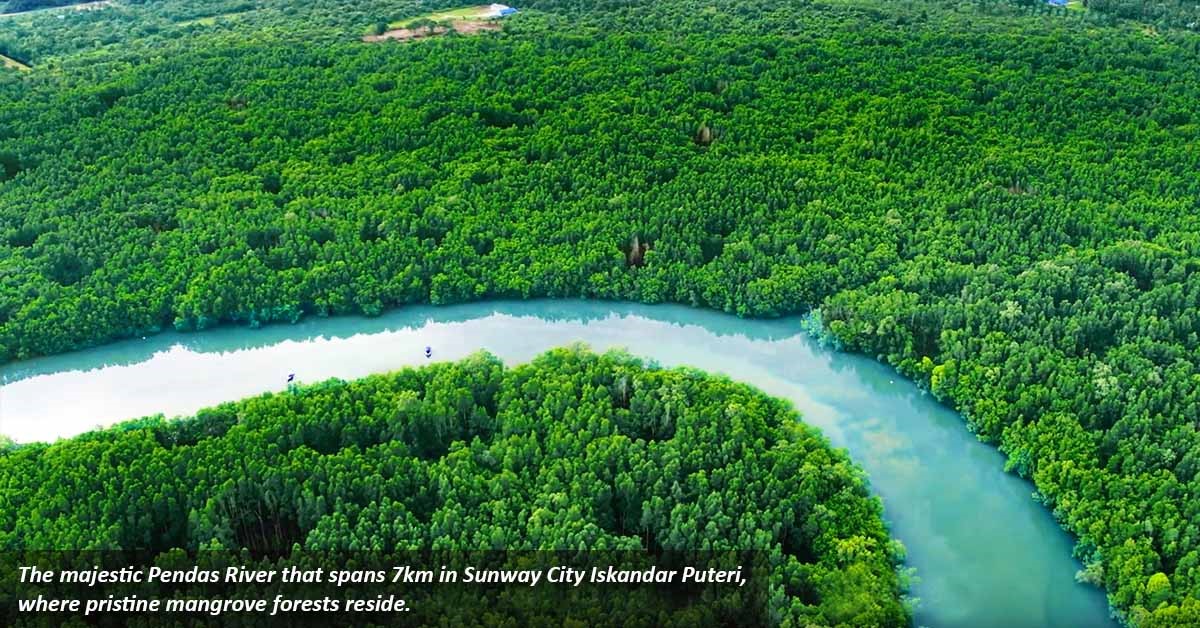 In the years following Merdeka and the formation of Malaysia, the country has seen much change. Alongside modernisation and development, we have also experienced the negative effects of climate change as a result of human action.
According to Global Forest Watch –  in the past two decades, Malaysia had lost 2.85 million hectares of humid primary forest, which makes up 18 percent of its foliage nationwide. In 2022 alone, 118,000 hectares of natural forest perished, equivalent to 83.9 million tonnes of carbon dioxide (CO₂) emissions.
This loss of forestry has led to issues such as flooding, which has become even more frequent in the past couple of years. Total losses from the floods in Malaysia last year amounted to more than RM600 million – as a result of damages to residential properties, public infrastructure and agricultural land. In 2023, the nation was hit by heatwaves, with MetMalaysia cautioning against being exposed to extreme temperatures and UV radiation in view of its detrimental effects on public health.
This is all encapsulated in Sunway's National Day 2023 video: what can we do today, for a greener Malaysia tomorrow?
The vision of a sustainable future
With a commitment towards sustainability as well as an acknowledgement on the need to conserve the beauty and biodiversity of Malaysia – Sunway stands with the nation in its aspiration to build a future where its people can optimise resource consumption and contribute to its preservation.
From the very beginning, every step we take mirrors the words of our founder and chairman Tan Sri Sir Jeffrey Cheah: we can all do well by doing good. Through the transformation of Sunway City Kuala Lumpur from a barren, mining wasteland to the thriving, innovative wonderland that we know today, the city serves as a blueprint for sustainable development.
In line with our commitment to the 17 United Nations Sustainability Development Goals (UN-SDGs), we have pledged to achieve net zero carbon emissions by 2050 and are taking concrete steps to do so through various initiatives, as well as partnerships with like-minded organisations.
One such initiative is the establishment of Sunway XFarms, the Group's agri-tech arm that is working to address food security in Malaysia through innovation in urban farming.  By taking an innovative approach with smart and precision farming tech via Internet of Things (IoT) to grow the freshest, healthiest vegetables, Sunway XFarms has become an advocate for sustainable farming in urban spaces, producing pesticide-free crops that are delicious, fresh and safe.
Their strategic location adeptly avoids the need for long travel distances in deliveries. This contributes to carbon-efficient logistics, effectively reducing overall carbon footprint.
In our effort to repurpose and reduce, we have established a dedicated water treatment facility and partnered with FatHopes Energy to convert used cooking oil into biofuel. This collaboration encourages used cooking oil collection on a monthly basis which helps prevent clogged sewage lines caused by improper disposal and turning it into advanced biofuel products.
The water treatment plant at Sunway City Kuala Lumpur treats South Quay's lake water as well as rainwater collected in harvesting tanks to supply up to 8.5 million litres of water to be used for daily operations throughout the township, a critical component in safeguarding water security across the city.
Going further together
No man is an island, and Sunway acknowledges the importance of collaborations with reputable, like-minded organisations to achieve our goals.
To fuel the burgeoning electric vehicle (EV) industry, we have partnered with Gentari, a clean energy solutions company, and EV Connection, a leader in EV charging solutions, to install EV charging stations across Sunway developments and townships nationwide. While there is still much that can be done to raise awareness about clean energy and increase adoption of EV, we hope our efforts will set in motion tangible improvements in this area.
In 2022, the United Nations Sustainable Development Solutions Network (UN-SDSN) officially launched its Asia headquarters in Sunway City Kuala Lumpur to coordinate continent-wide sustainability solutions. Based at Sunway University, the Asia headquarters is one of only three such centres in the world, ranking Sunway City Kuala Lumpur alongside New York, which oversees the Americas, and Paris, which oversees Europe and Africa. The Asia office is promoting the adoption of sustainable practices through education, research, policy analysis through global cooperation.
Here's to the next 50 years of sustainable development
We believe that our goal to achieve a sustainable future is within reach. It is a continuous pursuit of improvement, be it through government initiatives, private sector organisations such as Sunway, or the communities that inhabit this planet.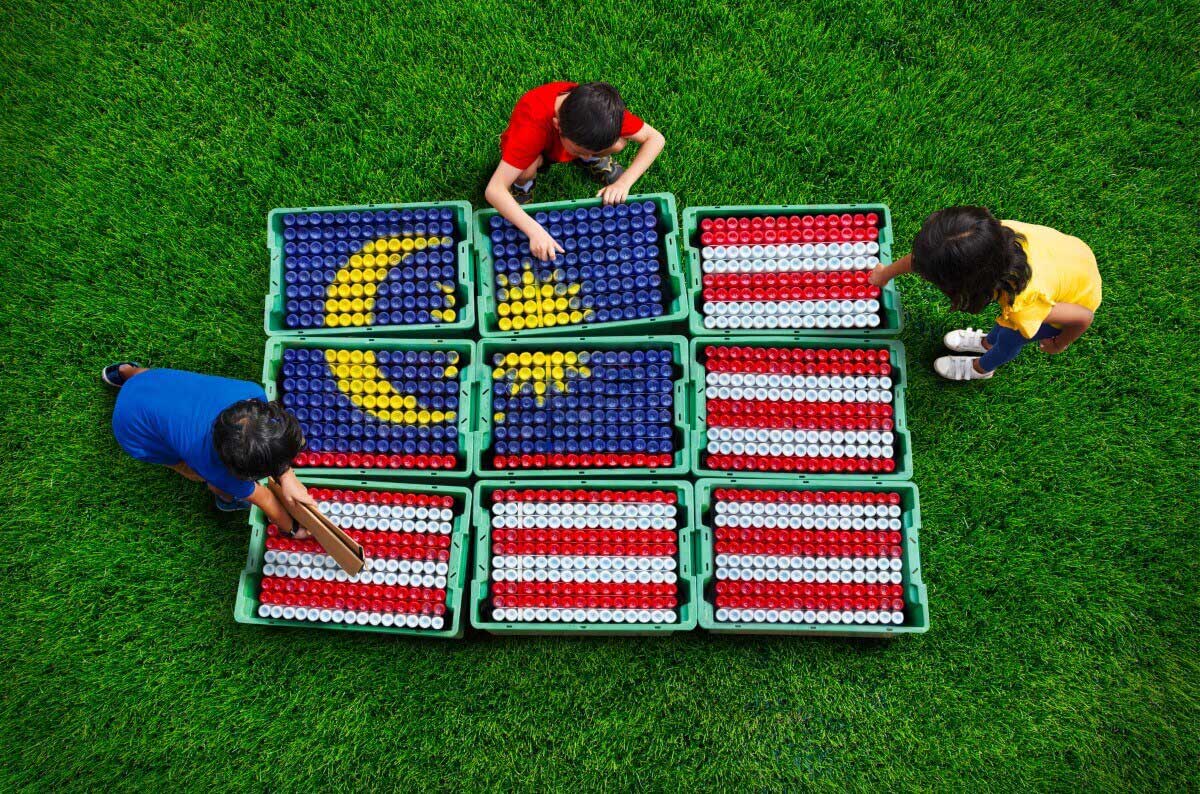 With great pride, let us adorn the colours of red, white, blue and yellow as a symbol of our unity in working towards a greener and more sustainable tomorrow.
Happy Malaysia Day from all of us at Sunway!
< Previous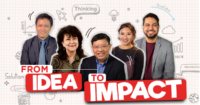 From Idea to Impact
Next >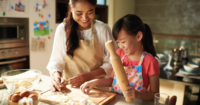 How Food Choices Can Shape Your Future