The Unique Cultural Tapestry that Makes Us Malaysians Proud
8
-min read
The year 2020 has brought about a whole new meaning for the word "unity", especially during these tumultuous times against COVID-19.
During this period of CMCO, we look back with fond memories on the photographs sent in for our internal MyMalaysia, MySunwayFamily photo contest and remember the spirit of multi-cultural harmony as Sunwayians and Malaysians that will strengthen us to rise in this time of crisis.
One thing that is for certain is the unwavering spirit of Malaysians. Over the course of our illustrious history, our resolve has always been strong; though bent, but never broken, though tested, but always prevailing. From the occupation of foreign countries, to our first shout of "Merdeka!" and formation of Malaysia, to large-scale industrialisation and urbanisation to modernise the Malaysia we know today – we have come a long way since then. 
"The prosperity enjoyed are the direct result of Malaysians' willingness to practice the spirit of unity amidst the diversity of the religions, races and cultures. Although this year's Malaysia Day is celebrated in moderation, I am confident that the spirit of togetherness amongst Malaysians will still be evident as we continue to practice the values that unify us," said National Unity Minister, Datuk Halimah Mohamed Sadique on Malaysia Day 2020.
Zooming in on Sunway, let us travel back in time to early September – during the weeks leading up to Malaysia Day! To celebrate the momentous occasion, Sunway organised the MyMalaysia, MySunwayFamily photo contest – an internal contest for all Sunway employees to participate.
What better way to show our love for our country than through the lens of a camera?
Unsurprisingly, Sunway employees from our various business units sent in their pictures – all looking fantastic, garbed in traditional colourful attires personifying a multitude of backgrounds, races and traditions as well as emphasising the melting pot that Malaysia truly is.
Thank you to those who took time off their busy working schedules to capture your best moments and for making the photo contest possible!
It was a blast revisiting these memories! We are most delighted to share these pictures and be reminded of how truly blessed we are to be Malaysians.
First place
Let us first take a trip to none other than our headquarters!
Showing our Malaysian swagger at the façade of our office on a beautiful morning, Sunway Group Brand Marketing and Communications team claimed the first prize!
Ivan Lee says the capturing of the moment in a picture made him reminisce about his life as both Malaysian and a Sunwayian.
"I am proud to be Malaysian! The opportunity to learn multiple language presents itself from the time I was young and even until today! This is a unique country, a haven for so many races, with an amazing blend of culture, languages, festivities, and of course, food all under one roof!
Ivan continued,
"Working in Sunway is great! From my experience in Sunway Malls to being in Sunway GBMC, it has been a very good path to learn and grow! It is also very diverse not just in terms of industries that we are in, but in the people we work with as well," said Ivan
Maisarah from GBMC also shared the emotions she felt.
"The Malaysian spirit really goes beyond our skin colour. The diversity of our cultures and traditions should be something we are proud of and celebrated together across all generations," said Maisarah
Second place
Second place goes to… Sunway University! Encapsulated with the tagline #KitaJagaKita, the photo embodies a spirit of togetherness not just within Sunway University, but across all 13 business units and Malaysia as well.
"Participating in the Sunway's Malaysia Day Internal Photo Contest, quite simply put, added to our sense of pride being Malaysians. We are most grateful for the peace and harmony in this multi-racial country. For all of us who have worked in Sunway for a good 20 years, we are indeed proud to be a part of the Sunway family which has taught us the importance of togetherness, cooperation, understanding and positive work ethics," described Irene Teoh.
Irene's colleague, Sharmila also shared, "this is my 14th year at Sunway Education Group. I love the working culture here. It's like being with family and I have met many wonderful people along the way. I am glad to be able to capture it in a photo as a wonderful memento."
Third place
We have a tie for third spot, shared by Sunway Pyramid and Sunway International School, Sunway Iskandar!
The Creative Design Department of Sunway Pyramid produced a 'vintage' photograph depicting a nostalgic balik kampong scene akin to going home for a special celebration. The use of black-and-white filter, traditional clothing and Jawi letterings, adds to the heartwarming throwback to the roots of Malaysia, and potentially evokes a sweet sense of nostalgia.
"My teammates suggested that we bring a "Malaysia to us" kind of mood, so dressed in our best traditional attires with a few props to fit the nostalgic vibe," said Nur Farihin of Sunway Pyramid Marketing Team.
She continued by saying, "What I have learned and love the most about being a Malaysian is that even though we are all from different races and religions, we are still a one big family that need love and support from each other."
On the flipside, Sunway International School, Sunway City Iskandar produced a more modern take of showcasing the multi-culturalism that Malaysia embodies. Dressed in a more free-spirited way from football jerseys to work attires, it invoked a more contemporary approach to the Malaysian life.
When asked about the inspiration of the photo, Mohamad Nizam Nordin said,
"Above all, 'MySunway Family' is a theme that we felt very close to. We believe everyone has different strengths and weaknesses, but if you put it all together towards the right direction, it will make you and the team stronger – That is the inspiration especially during this trying times,"
He further says,
"We are always proud to be Malaysians! We have our unique ways of doing things – it may not always be 'pretty', be we have always stood together in bad times. One quick look on the recent nationwide PPE assistance given to the frontliners during our first wave of COVID-19 pandemic clearly showed us what we Malaysians can do,"
Fourth place
Similarly, fourth place is shared by two winners – Sunway Enterprise from Sunway Trading and Manufacturing division, and Sunway College, Johor Bahru!
Amidst a backdrop of heavy equipment and machinery, Sunway Enterprise has lifted the veil to showcase the tools it has used to build magnificent metropolises and smart sustainable cities, as well as pay tribute to Malaysia's urbanisation.
Sunway Education Group's submission exemplifies the simplicity of Malaysian lifestyle with just a minimalistic building, bright blue sky, and a motorcycle!
Leong Fong Chu from the Student Services team described how the environment and the culture of her workplace feels "truly Malaysian".
"I am beginning to understand the spirit of One Malaysia after working in Sunway College, Johor Bahru in the Student Services unit. Our ability to discuss our differences in an open manner has helped me understand our own uniqueness. It has shown me that if we compromise and cooperate there is nothing that we cannot conquer. I am a proud Sunwayian and Malaysian!" Leong added.
Fifth place
Sunway College, Johor Bahru picks up another prize – this time by their Student Services team!
When asked about the inspiration behind the picture, Jeffrey Ignacio said,
"This picture was taken with colour and unity as inspiration. We come from different states and backgrounds, yet we can work together in the office harmoniously. We are indeed very proud to be Sunwayians and Malaysians! I am thankful that the Sunway Education Group places staff above all matters. It's proven by every decision made by the management."
Ignacio also wrote a heartwarming poem, overflowing with love for our great nation.
"Malaysia is my home,
Born and raised,
Will love you,
Till I rest in peace.

I joined Sunway in 2012,
I can't believe it's 2020,
I might remain till 10 or 12,
Or maybe till eternity.

From Perak to Sabah,
In Sunway we meet
Our differences what makes us tough,
This picture sums it all up."
Consolation winners!
Let us also check out those who won consolation prizes for their entries. The sense of community amongst fellow Sunwayians and Malaysians clearly shows us why they deserve a worthy mention! Kudos to all!
We are one in the bond of love
Whilst CMCO has brought about challenges in coming to office, these photos have allowed us to look back and cherish the memories we have made with our Sunway family. May these photos create wonderful memories for everyone especially in difficult times like this.yandex деньги займзайм под залог птс пермьгде взять займ если везде отказ
< Previous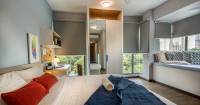 Rent to Buy? Co-living @ Sunway House Waterfront Residence Offers the Best of Both Worlds
Next >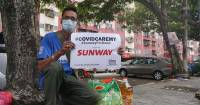 Bringing More Than 10,000 Smiles with #SunwayforGood Deepavali Cheer

Warning: sort() expects parameter 1 to be array, bool given in /home/swysunway/public_html/stories/wp-content/themes/Avada/single.php on line 555