We Are All in This Together
By Tan Sri Dato' Seri Dr Jeffrey Cheah AO
4
-min read
Sixteen years ago, the world adopted the Millennium Development Goals or MDGs to deliver by 2015 a more inclusive and accessible world. The MDGs were further distilled into the 17 Sustainable Development Goals (SDGs) to be achieved by 2030. The 17 goals range from addressing climate change to making education accessible, from ending poverty to enhancing gender equality — just to highlight a few.
The MDGs have made a notable and positive change in the lives of many, but we should acknowledge the reality that much more needs to be done. Top of the list is dealing with the existential threat posed by climate change. Warmer temperatures and prolonged droughts, rising sea levels, more severe and sudden storms, increased flooding and more frequent wildfires are almost a daily reality in the world.
Apart from climate change, the 17 Sustainable Development Goals also seek to address social and economic issues such as rising income inequality and widening wealth disparity, ending poverty, enhancing gender equality and making education accessible and affordable.
The SDGs represent a holistic approach to creating a better tomorrow and a clear recognition that the need for action is no longer simply an option, but is an urgent imperative. Hence, in what can only be described as an inspirational act, on 25 September 2015, the 193 countries of the UN General Assembly adopted the 2030 Development Agenda titled Transforming our world: the 2030 Agenda for Sustainable Development.
I am no expert on the full technicalities of the 17 SDGs. My own views on sustainability were shaped by my formative years growing up in the small town of Pusing in Perak. I witnessed first-hand the impact of poverty on families and how it closed off avenues for advancement for the children, particularly in education. And Pusing, back then, was largely a tin-mining town. You could not help but notice the ugly scars on the landscape left by disused mining pools.
Poverty and environmental degradation were, thus, not abstract concepts for me, but part of my personal experience. They helped form my convictions that education was the path out of poverty, and that we needed to help heal a bleeding Mother Earth. In short, without recognising it, I had adopted the idea of sustainable development.
As soon as I was able to, I established the Jeffrey Cheah Foundation to provide scholarships for deserving children. The Foundation has thus far disbursed RM 270 million in financial aid to students. My goal is to provide RM 1 billion in scholarships in my lifetime.
And the memory of those disused mining pools directed my efforts in the development of Sunway City — a thriving community of 200,000 living, working, studying and playing in a township developed on what used to be barren mining land.
More than 25,000 trees have been transplanted here, and a complete eco-system restored. Today, you can find more than 150 species of flora and fauna within the township. And we are not done yet. We continue to do more by treating the water in our lake which effectively moves about 15,000 households off the public water-supply grid. We are also building a combined generation plant for Sunway City, which will use natural gas to generate electricity to further reduce our carbon footprint. And we plan to integrate technology even more deeply to establish Sunway as a true "smart city" of the 21st century.
I believe that the realisation of the 17 SDGs is not the sole responsibility of governments. It requires the commitment of all sectors of society — the private sector, academia, civil society groups and, of course, every single individual.
Which is why, in April, last year, the Jeffrey Cheah Foundation pledged a gift of USD 10 million to the United Nations Sustainable Development Goals initiative. The bequest, the largest financial commitment to date focused on the education and implementation of the SDGs, funded the establishment of the Jeffrey Sachs Center on Sustainable Development housed at Sunway University. The Center was officially launched in December by the Prime Minister and is headed by the renowned Prof. Jeffrey Sachs, an indefatigable proponent of sustainable development.
The Center, the only one of its kind in Southeast Asia, will be a hub for research and policy practice, creating world-class programmes to train a new generation of students, practitioners and policy leaders. It will also develop linkages with universities, industries, government bodies, | non-governmental — organisations (NGOs) and social enterprises around the world in sustainable development initiatives. It is a demonstration of our commitment to making this a better world.
The setting up of the Jeffrey Sachs Center is closely aligned with the vision of the Malaysian government in transforming our country into
a developed nation. | strongly believe that a developed nation is measured not just by its economic indices, but also by its contribution to the world of ideas and its commitment to ensuring a more sustainable and equitable world.
It is my hope that setting up the Jeffrey Sachs Center here will help establish Malaysia as a leader in driving the sustainability agenda for the region and, indeed, the world. The 17 Sustainable Development Goals are undoubtedly ambitious. But I am convinced that they can be achieved if we, all of us, work together with passion, commitment and determination. We are all in this together.
The Center welcomes applications from interested and qualified individuals, particularly from around Asia, who are committed to realising the 17 Sustainable Development Goals throughout the continent (for details, go to jeffreysachs.center).
Tan Sri Dr Jeffrey Cheah is founder and chairman of the Sunway Group, one of Malaysia's largest conglomerates, Founding Trustee of the Jeffrey Cheah Foundation, and Chancellor of Sunway University.
The article originally appeared in The Star
< Previous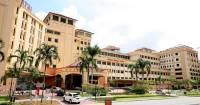 Raising Global Healthcare Leaders
Next >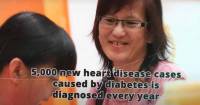 Fit To Fight Diabetes